Best 1997 Adventures (10)
By: Joshua Glenn
October 2, 2020
One in a series of 10 posts identifying Josh Glenn's favorite 1997 adventure novels.
*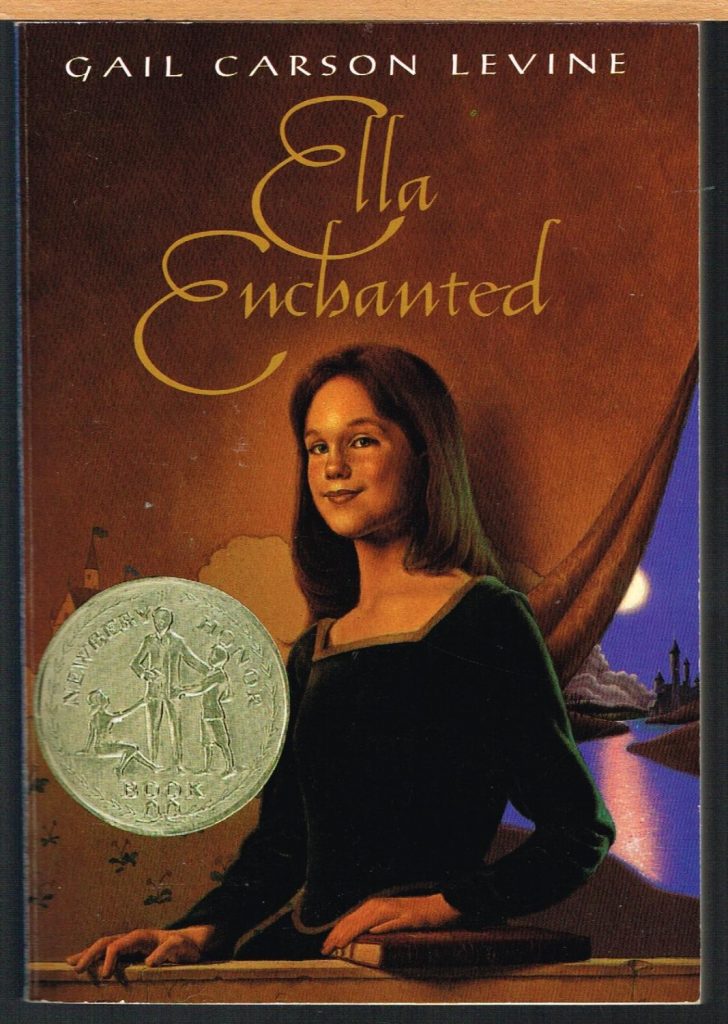 Gail Carson Levine's fantasy adventure Ella Enchanted.
In this girl-power retelling of the Cinderella folk tale, the titular Ella is enchanted at birth with the inability to disobey a direct order. As she grows up, the saucy Ella struggles to achieve autonomy; after losing her mother, and being bullied by her loathsome stepmother and stepsisters, she hits the road in search of the fairy whose curse she can no longer bear. The fantasy kingdom of Frell is well-realized, particularly when it comes to language; Levine uses complex words, and Ella herself becomes something of a master linguist when it comes to Elvish, Gnomish, and Ogre languages. The romantic element is also a welcome change; Prince Char is Ella's friend, first and foremost, and she has no interest in turning to him for rescuing. There's a ball, a pumpkin coach, and a glass slipper; also a gnome-crafted necklace and a magic book something which functions more or less like the propaedeutic enchiridion in Neal Stephenson's The Diamond Age. At the end of this fractured fairy tale, in a nod to Little Women, Ella must choose between marrying her sweetheart and breaking the enchantment herself — through an exercise of sheer willpower.
Fun facts: Winner of the Newbery Honor. The 2004 movie version starring Anne Hathaway and Hugh Dancy was successful, though fans of the book consider it one of the worst adaptations of all time.
***
JOSH GLENN'S *BEST ADVENTURES* LISTS: BEST 250 ADVENTURES OF THE 20TH CENTURY | 100 BEST OUGHTS ADVENTURES | 100 BEST RADIUM AGE (PROTO-)SCI-FI ADVENTURES | 100 BEST TEENS ADVENTURES | 100 BEST TWENTIES ADVENTURES | 100 BEST THIRTIES ADVENTURES | 75 BEST GOLDEN AGE SCI-FI ADVENTURES | 100 BEST FORTIES ADVENTURES | 100 BEST FIFTIES ADVENTURES | 100 BEST SIXTIES ADVENTURES | 75 BEST NEW WAVE SCI FI ADVENTURES | 100 BEST SEVENTIES ADVENTURES | 100 BEST EIGHTIES ADVENTURES | 75 BEST DIAMOND AGE SCI-FI ADVENTURES | 100 BEST NINETIES ADVENTURES (in progress) | 1994 | 1995 | 1996 | 1997 | 1998 | 1999 | 2000 | 2001 | 2002 | 2003 | NOTES ON 21st-CENTURY ADVENTURES.