Best 1996 Adventures (6)
By: Joshua Glenn
September 7, 2020
One in a series of 10 posts identifying Josh Glenn's favorite 1996 adventure novels.
*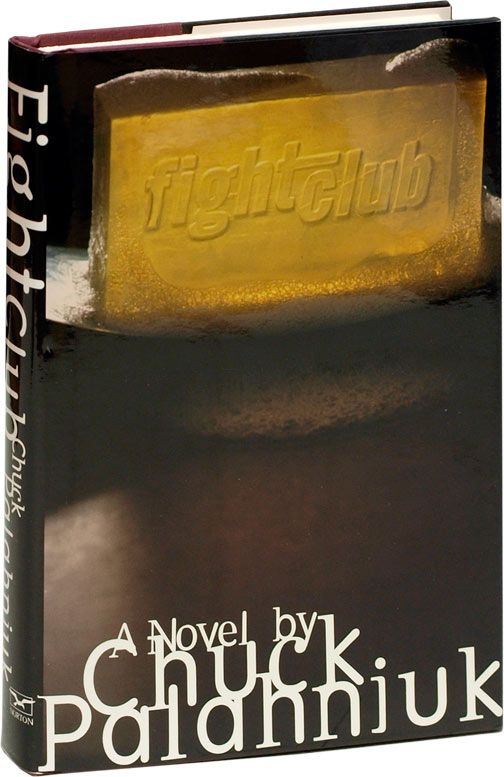 Chuck Palahniuk's atavistic/apophenic adventure Fight Club.
Liberated by insomniac perceptivity, our unnamed protagonist, who works as a product recall specialist for a car company, begins to see his life for what it really is: a joyless, meaningless, consumerist nightmare. Into this void steps a charismatic, self-radicalized figure — Tyler Durden — who cheers on our narrator's efforts to blow up his own life. The two men start an underground, bare-knuckle "fight club" whose brutal rules and cultish secrecy attract a coterie of desperate wage slaves. Around the same time that the mythopoetic men's movement was encouraging men uncertain of their masculine identity to form drum circles, etc., the characters in Fight Club pursued a far more radical program of heteronormative, masculinist therapy. (Reading the book in 1996, I appreciated it as a sardonic critique of all efforts to recover a pre-industrial conception of masculinity through camaraderie; today, I'm disturbed by the notion that some readers may have taken it seriously. Note that the pejorative term "snowflake," meaning someone who naively believes that they deserve undue success and recognition, comes from this novel.) Things get weirder. The novel's one female character, Marla, is never in the same place at the same time as Tyler… are they somehow, one and the same person? The fight club turns into Project Mayhem, an organization dedicated to sabotaging and ultimately destroying, you know, the system. It's a punishing read, really — but what a surprise ending.
Fun facts: Adapted in 1999, by David Fincher, as a movie starring Edward Norton as the protagonist and Brad Pitt as Tyler Durden. Although the movie was a box-office flop, it found commercial success with its DVD release and is now considered one of the era's defining cult classics. Palahniuk wrote two (meta-)sequels, both in comic-book form.
***
JOSH GLENN'S *BEST ADVENTURES* LISTS: BEST 250 ADVENTURES OF THE 20TH CENTURY | 100 BEST OUGHTS ADVENTURES | 100 BEST RADIUM AGE (PROTO-)SCI-FI ADVENTURES | 100 BEST TEENS ADVENTURES | 100 BEST TWENTIES ADVENTURES | 100 BEST THIRTIES ADVENTURES | 75 BEST GOLDEN AGE SCI-FI ADVENTURES | 100 BEST FORTIES ADVENTURES | 100 BEST FIFTIES ADVENTURES | 100 BEST SIXTIES ADVENTURES | 75 BEST NEW WAVE SCI FI ADVENTURES | 100 BEST SEVENTIES ADVENTURES | 100 BEST EIGHTIES ADVENTURES | 75 BEST DIAMOND AGE SCI-FI ADVENTURES | 100 BEST NINETIES ADVENTURES | 75 BEST HADRON AGE SCI-FI ADVENTURES | NOTES ON 21st-CENTURY ADVENTURES.