Best 1995 Adventures (3)
By: Joshua Glenn
August 17, 2020
One in a series of 10 posts identifying Josh Glenn's favorite 1995 adventure novels.
*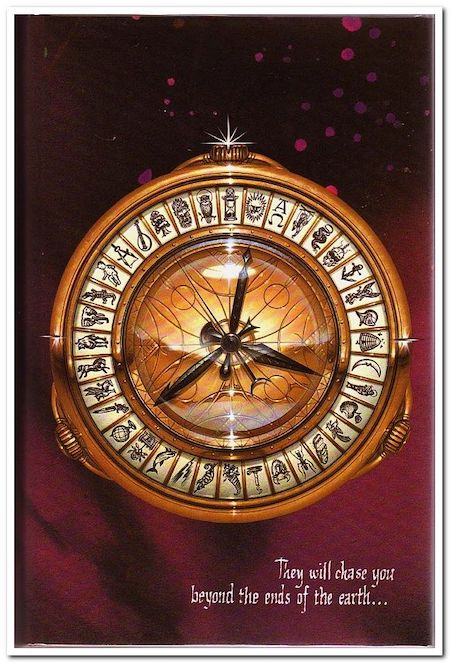 Philip Pullman's His Dark Materials fantasy adventure Northern Lights (also published as The Golden Compass).
In a universe parallel to our own, the world is dominated by the Magisterium, a Catholic Church-like global religious institution intolerant of heresy. Charmingly, in this world human souls exist outside of their bodies in the form of "dæmons," protective spirits who take the form of animals. The dæmons may have something to do with mysterious elementary particles, or "Dust," scientific investigations into the nature of which the Magisterium dissuades. When Lord Asriel, a swashbuckling scientist planning a journey to the Arctic in order to study the (possible extra-dimensional) origin of Dust, is nearly incapacitated or murdered by an agent of the Magisterium, his 12-year-old niece Lyra — a bright but semi-feral child raised by the scholars of Oxford — is determined to assist him in his quest. Child abductors known as the "Gobblers" abduct Lyra's friend Roger, and Lyra is taken under the wing of a Mrs. Coulter — a Magisterium agent and, we learn, head of the Gobblers. Soon, a fugitive Lyra is headed north in the company of nomadic 'Gyptians; on her journey, she will encounter witches, a talking polar bear, and an aeronaut. It's a fun thrill-ride, one guided by Lyra's reading of an "alethiometer"….
Fun facts: The novel's alternate title is not a reference to the alethiometer, but to the drafting compass that God used to establish the boundary of all creation in Milton's Paradise Lost. Northern Lights, which was awarded a Carnegie Medal, was adapted as a 2007 movie featuring Nicole Kidman, Dakota Blue Richards, Daniel Craig, and Sam Elliott; the BBC's 2019 TV adaptation looks superior. PS: I don't love the other installments in the His Dark Materials series, I'm sorry to report.
***
JOSH GLENN'S *BEST ADVENTURES* LISTS: BEST 250 ADVENTURES OF THE 20TH CENTURY | 100 BEST OUGHTS ADVENTURES | 100 BEST RADIUM AGE (PROTO-)SCI-FI ADVENTURES | 100 BEST TEENS ADVENTURES | 100 BEST TWENTIES ADVENTURES | 100 BEST THIRTIES ADVENTURES | 75 BEST GOLDEN AGE SCI-FI ADVENTURES | 100 BEST FORTIES ADVENTURES | 100 BEST FIFTIES ADVENTURES | 100 BEST SIXTIES ADVENTURES | 75 BEST NEW WAVE SCI FI ADVENTURES | 100 BEST SEVENTIES ADVENTURES | 100 BEST EIGHTIES ADVENTURES | 75 BEST DIAMOND AGE SCI-FI ADVENTURES | 100 BEST NINETIES ADVENTURES | 75 BEST HADRON AGE SCI-FI ADVENTURES | NOTES ON 21st-CENTURY ADVENTURES.