Best 1908 Adventures (2)
By: Joshua Glenn
February 2, 2018
One in a series of 10 posts identifying Josh Glenn's favorite 1908 adventure novels. Happy 110th anniversary!
*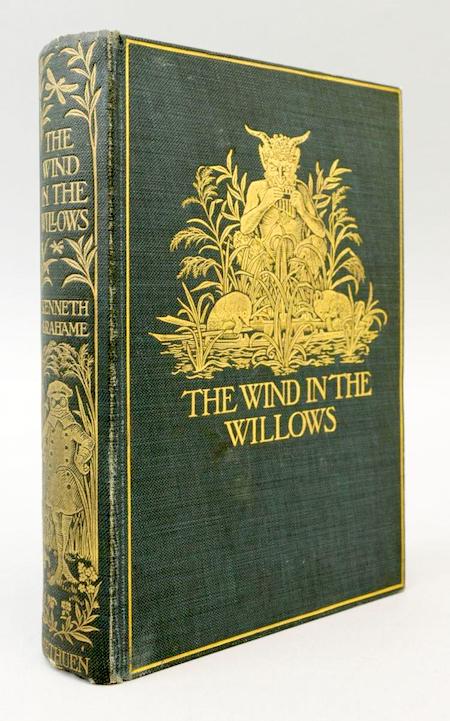 Kenneth Grahame's children's fantasy adventure The Wind in the Willows.
When they aren't enjoying the simple pleasures of life in England's Thames Valley, three anthropomorphized animals — the naive Mole, the friendly Rat, and the fierce Badger — struggle to keep their hapless friend Toad, a wealthy idler with a mania for automobiles, out of trouble. Readers are treated to a jail break and hunted-man adventure, during which Toad — who was imprisoned for stealing a car, and is now disguised as an elderly washerwoman — flees from his pursuers via steam engine and horse-drawn barge, only to steal the same car again. Immediately after this sequence, which is so entertaining that Disney Land designed a ride in its honor, Toad's friends must help him to recapture his stately home — via a secret tunnel sneak attack — from weasels and stoats who've invaded the Wild Wood. The preceding chapters are perhaps less thrilling than these, but still funny, sweet, and utterly charming.
Fun facts: The Wind in the Willows has been adapted as a movie several times, most notably by Disney in 1949, Rankin/Bass in 1985/1987, and Terry Jones in 1996. British bands from Pink Floyd to Iron Maiden have referenced the mystical chapter "The Piper at the Gates of Dawn" in their music.
***
Let me know if I've missed any 1908 adventures that you particularly admire.