Best 1968 Adventures (6)
By: Joshua Glenn
December 24, 2017
One in a series of 10 posts identifying Josh Glenn's favorite 1968 adventure novels. Happy 50th anniversary!
*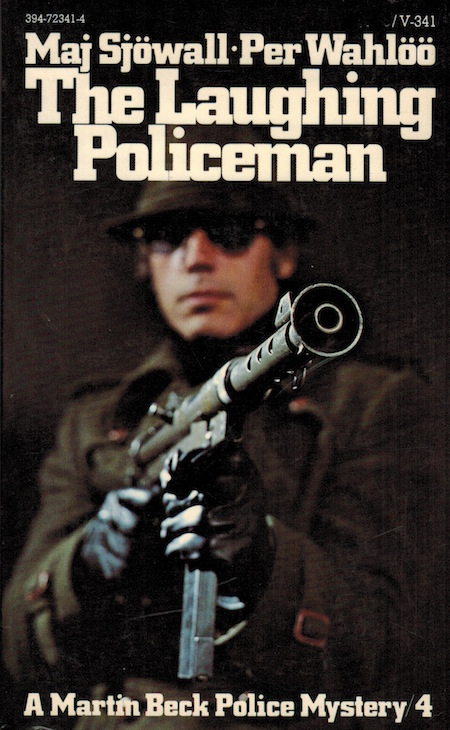 Maj Sjöwall and Per Wahlöö's police procedural Den skrattande polisen (The Laughing Policeman).
Why did a gunman kill eight people — including Detective Åke Stenström, from the special homicide commission of the Swedish national police — on a Stockholm bus? Stenström's colleagues — including phlegmatic Martin Beck and left-leaning Lennart Kollberg — investigate. Despite tremendous political pressure — because massacres like this are extremely rare in Sweden — the cops painstakingly, even ploddingly follow one lead after another. Eventually, the come to suspect that the intended victim was Stenström — who in his spare time was investigating the murder of a Portuguese prostitute sixteen years earlier. This is the fourth in Sjöwall and Wahlöö's so-called Martin Beck series; and it's considered one of the best.
Fun facts: The Laughing Policeman won an Edgar Award from the Mystery Writers of America. The novel was adapted as a movie in 1973; set in San Francisco, it stars Walter Matthau and Bruce Dern.
***
Let me know if I've missed any 1968 adventures that you particularly admire.