Best 1982 Adventures (3)
By: Joshua Glenn
December 3, 2017
One in a series of 10 posts identifying Josh Glenn's favorite 1982 adventure novels. Happy 35th anniversary!
*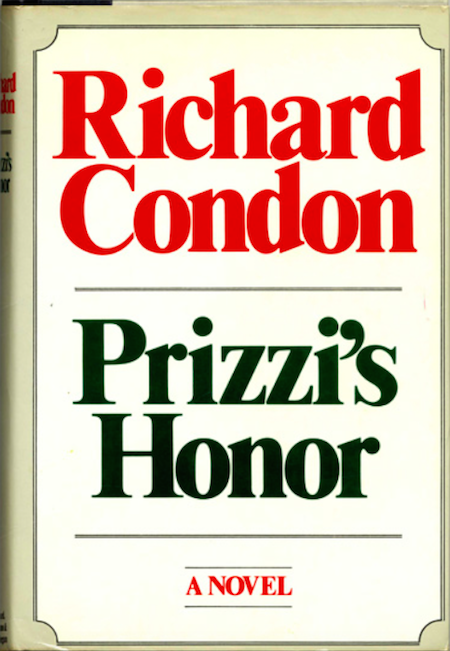 Richard Condon's sardonic crime adventure Prizzi's Honor.
Late in his career, the author of the apophenic political thrillers The Manchurian Candidate (1959) and Winter Kills (1974) returned with this noir comedy about a family of New York gangsters. At a Prizzi wedding, Charley Partanna, one of the Don's lieutenants (an enforcer, kidnapper, and killer), is smitten with Irene Walker, a tax consultant. When the Don sends him to knock off a Las Vegas gangster who has embezzled a large amount of money from the family, Charley is flabbergasted to discover that he's Irene's husband. What's worse, he suspects that Irene may have had something to do with the theft; his sense of honor demands that he knock her off, too. What's the right thing to do? Meanwhile, the Don's son hires an assassin to knock off Charley, because of a personal vendetta…
Fun fact: Adapted as a 1985 movie by John Huston, starring Jack Nicholson and Kathleen Turner, with the director's daughter Anjelica Huston in an Academy Award-winning performance. There are three other Prizzi Family books, none as good as this.
***
Let me know if I've missed any 1982 adventures that you particularly admire.