Best 1962 Adventures (2)
By: Joshua Glenn
August 29, 2017
One in a series of 10 posts identifying Josh Glenn's favorite 1962 adventure novels. Happy 55th anniversary!
*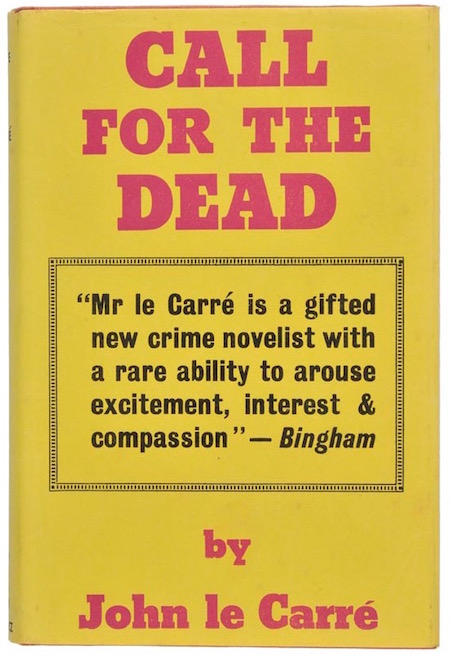 John le Carré's crime adventure A Murder of Quality.
When a subscriber writes a letter to The Christian Voice stating that her husband, the deputy head of an upper-class boarding school, intends to kill her, the magazine's editor reaches out to a fellow ex-British Intelligence colleague, George Smiley, for assistance. The letter-writer, it seems, has indeed been killed. Smiley heads to the Carne School to poke around, and discovers just how cruel, insular, and snobbish such institutions can be. There are no spies, no politics, here — just a local police inspector, a homeless madwoman, and an invidious town-gown divide. Whodunnit? The husband — the madwoman — or someone else? Was the murdered woman hiding a dark secret of her own?
Fun fact: Le Carré's second novel is the only Smiley book set outside the espionage community. There is a 1991 British television adaptation starring Denholm Elliott and Glenda Jackson.
***
Let me know if I've missed any 1962 adventures that you particularly admire.