Best 1952 Adventures (9)
By: Joshua Glenn
July 8, 2017
One in a series of 10 posts identifying Josh Glenn's favorite 1952 adventure novels. Happy 65th anniversary!
*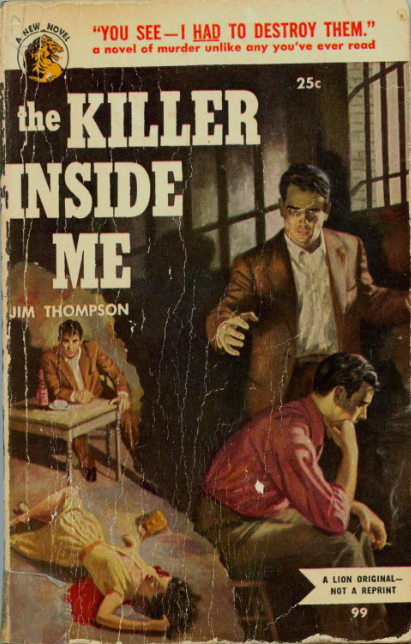 Jim Thompson's crime adventure The Killer Inside Me.
In the mid-1980s, when I was in college, Black Lizard Books reprinted several Jim Thompson novels, including this one, and the obscure pulp writer was suddenly hip. (Sean Penn called The Killer Inside Me "the best book I've ever read.") Lou Ford, the psychopathic deputy sheriff and this novel's narrator, is an amazing character. He appears to be a typical small-town police officer, amiable and boring; in fact, he's a depraved sociopath, a sexual sadist, and a murderer. As he cheats on his girlfriend, abuses a prostitute, blackmails a rich man, murders, and and frames others for his crimes, do we root for Lou or not? Its a tough one.
Fun fact: Adapted as a movie twice, with Stacy Keach and Casey Affleck playing Lou Ford, but neither time very well. Stanley Kubrick called The Killer Inside Me "probably the most chilling and believable first-person story of a criminally warped mind I have ever encountered." High praise!
***
Let me know if I've missed any 1952 adventures that you particularly admire.