Best 1952 Adventures (3)
By: Joshua Glenn
June 24, 2017
One in a series of 10 posts identifying Josh Glenn's favorite 1952 adventure novels. Happy 65th anniversary!
*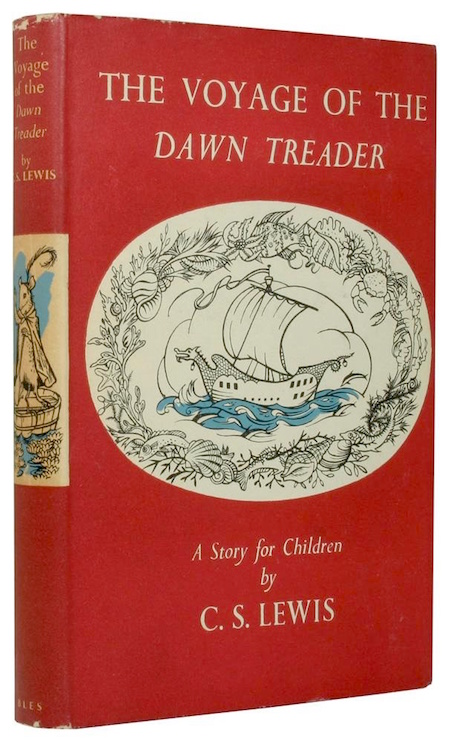 C.S. Lewis's Narnia sea-going adventure Voyage of the Dawn Treader.
Writing about David Lindsay's Radium Age sci-fi novel A Voyage to Arcturus, C.S. Lewis enthused: "To construct plausible and moving 'other worlds' you must draw on the only real 'other world' we know, that of the spirit." Lewis's Perelandra sci-fi trilogy uses planets in this Linday-esque manner… while Voyage of the Dawn Treader, the third published Chronicles of Narnia installment, uses islands in a similar fashion. Edmund and Lucy Pevensie, and their odious cousin Eustace Scrubb (who will remind readers of Kipling's Captains Courageous of the odious Harvey Cheyne Jr.), sail with Prince Caspian (titular protagonist of the previous book) on the Dawn Treader in search of the seven lost Lords of Narnia. Each island they explore provides a test of the explorers' intrinsic characters; the most memorable island, for this reader, is the one with the dragon's hoard. Some Narnia fans complain that this is the least compelling installment, contra to which I offer one word: Reepicheep!
***
Let me know if I've missed any 1952 adventures that you particularly admire.