Best 1937 Adventures (3)
By: Joshua Glenn
May 7, 2017
One in a series of 10 posts identifying Josh Glenn's favorite 1937 adventure novels. Happy 80th anniversary!
*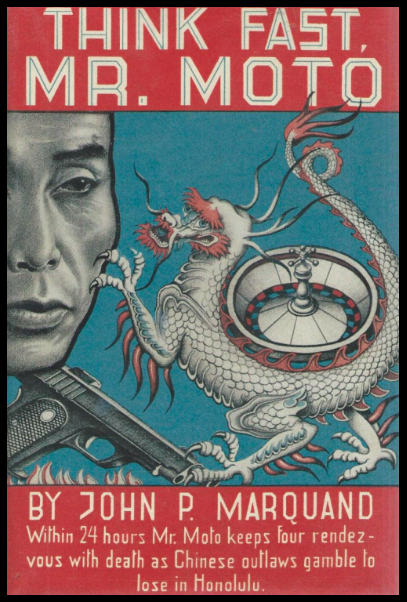 J.P. Marquand's Mr. Moto espionage adventure Think Fast, Mr. Moto.
In the third Mr. Moto adventure, Wilson Hitchings, a young Bostonian from a Brahmin family — the sort of family satirized in Marquand's Pulitzer Prize-winning novel The Late George Apley, also published in 1937 — is sent to Honolulu in order to close down a gambling establishment which is giving his family's firm a bad name. The casino is operated by a beautiful relative of Wilson's, Eva, who doesn't want it to close; unbeknownst to her, the gangster Chang is using the casino to launder money sent to Chinese rebels working to take back Manchuria from the Japanese. Enter the polite, yet clever and ruthless Mr. Moto, agent of the Japanese government… Will Wilson demonstrate Bostonian resourcefulness, or is he a lost cause?
Fun fact: Originally published in serial form in the Saturday Evening Post, 1936.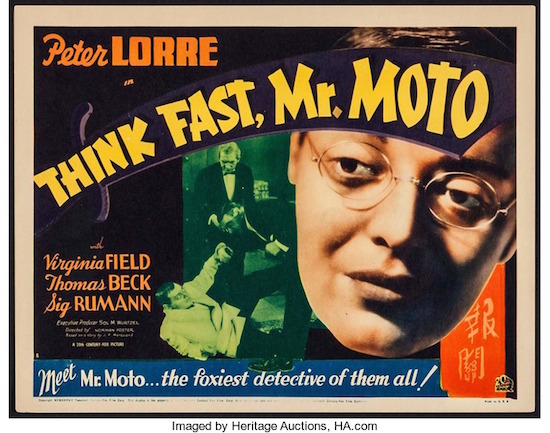 ***
Let me know if I've missed any 1937 adventures that you particularly admire.