Best 1932 Adventures (1)
By: Joshua Glenn
April 5, 2017
One in a series of 10 posts identifying Josh Glenn's favorite 1932 adventure novels. Happy 85th anniversary!
*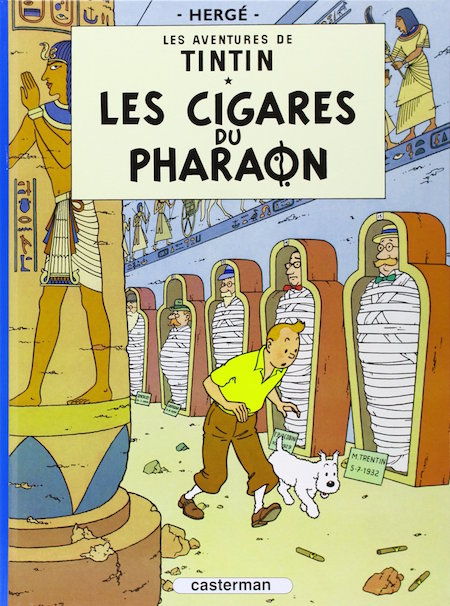 Hergé's Tintin adventure Les Cigares du Pharaon (Cigars of the Pharaoh, serialized 1932–1934; as a color album, 1955).
In Tintin's fourth outing, and one of his trippiest, the young Belgian reporter is traveling in Egypt when he and his dog, Snowy, stumble upon an underground tomb… in which he discovers the mummified bodies of missing Egyptologists! They pursue drug traffickers across the Middle East and India. Along the way, Tintin meets the bumbling, spoonerism-spouting policemen Thomson and Thompson ("with a 'p,' as in 'psychology'") for the first time; the criminal mastermind Rastapopoulos makes his first appearance here, too. Tintin hits it off with the Maharaja of Gaipajama, and must rescue the Maharaja's son from a fakir!
Fun fact: Hergé was inspired, in part, by the tabloid speculation surrounding an alleged Curse of the Pharaohs following the 1922 discovery of the tomb of Tutankhamun.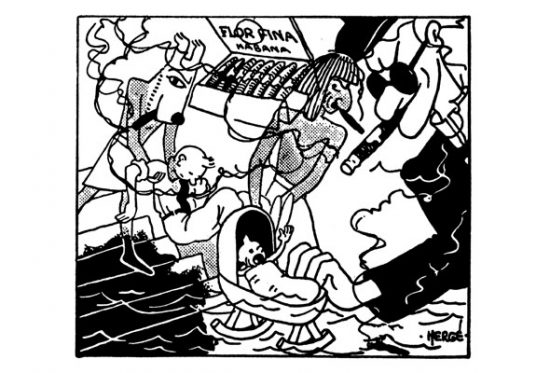 ***
Let me know if I've missed any 1932 adventures that you particularly admire.