Best 1927 Adventures (6)
By: Joshua Glenn
March 10, 2017
One in a series of 10 posts identifying Josh Glenn's favorite 1927 adventure novels. Happy 90th anniversary!
*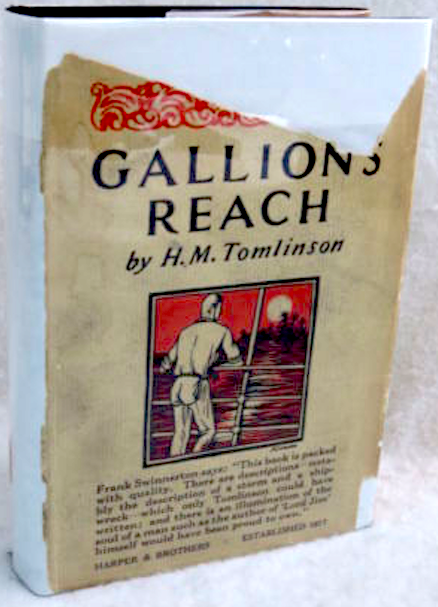 H.M. Tomlinson's sea-going/hunted-man adventure Gallions Reach.
A modernist, stream of consciousness, Conrad-like yarn about Jim Colet, a clerk who quarrels with his employer (in a London shipping office), and accidentally kills the brute. He intends to give himself up, but finds himself fleeing England by ship; Gallions Reach, by the way, is a stretch of the River Thames between Woolwich and Thamesmead. When his ship, the Altair, is lost in a storm, Colet is taken aboard a larger liner; there he meets an explorer prospecting for tin in Malaysia, and joins his company. Once in the Malaysia jungle, he befriends an elderly anthropologist. Slowly, Colet gathers the courage to return home. Though the plot is thin, the language is brilliant — even intoxicating. "Playing with words!" suggested the Altair's captain, at one point, "taking soundings with words, and finding no bottom?"
Fun fact: Tomlinson's first work of nonfiction, The Sea and the Jungle (1912), is now a classic travel book. Although he achieved success with Gallion's Reach, he remains best known for his travel writing.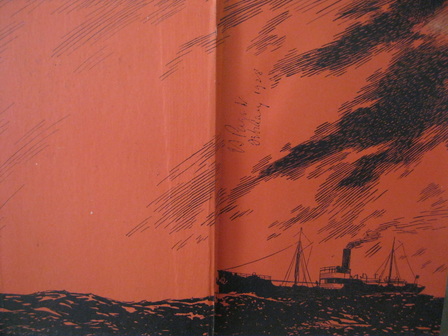 ***
Let me know if I've missed any 1927 adventures that you particularly admire.