Best 1907 Adventures (6)
By: Joshua Glenn
February 20, 2017
One in a series of 10 posts identifying Josh Glenn's favorite 1907 adventure novels. Happy 110th anniversary!
*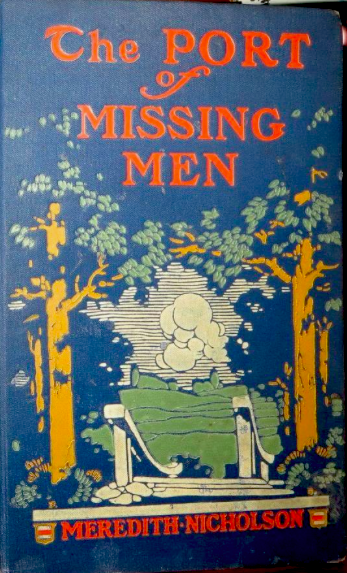 Meredith Nicholson's espionage adventure The Port of Missing Men.
Written a few years prior to World War I, this cloak-and-dagger story presciently reveals the volatility of Serbia and the Balkan countries. The Austrian Archduke is dead; and his son and heir, Frederick Augustus, is also presumed dead. (If he shows up alive in Europe, the anarchists will surely assassinate him.) On her Grand Tour, American heiress Shirley Clairborne keeps bumping into John Armitage, a young American with a slight accent; the Bismarck-like Austrian statesman Von Stroebel seems to believe that Armitage is Frederick Augustus — who has forsaken his native land. When she returns home to Virginia, Clairborne encounters Armitage again — is he pursuing her? Is he a con man? Is he being pursued by a Serbian assassin? The only way to find out is to accompany Armitage to his ranch… in Montana, of all places.
Fun facts: Meredith Nicholson was a politician, diplomat, and best-selling author from Indiana.
***
Let me know if I've missed any 1907 adventures that you particularly admire.