Best 1907 Adventures (2)
By: Joshua Glenn
February 16, 2017
One in a series of 10 posts identifying Josh Glenn's favorite 1907 adventure novels. Happy 110th anniversary!
*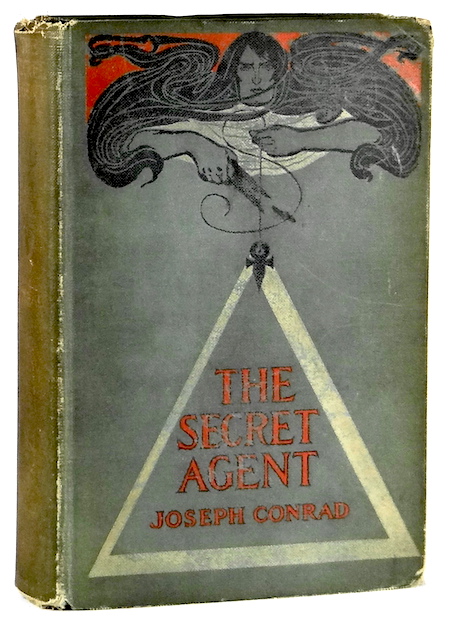 Joseph Conrad's espionage adventure The Secret Agent: A Simple Tale.
A sardonic inversion of the espionage genre, set in 1886. Adolf Verloc, ostensibly an anarchist activist, is actually in the employ of an unnamed country (presumably Russia). He is ordered by this country's embassy to instigate a terrorist act against London's Greenwich Observatory. The idea is to force the government to crack down on emigré socialist and anarchist activists; back in the homeland, it seems, London's tolerance of these factions is leading to trouble. Verloc, who lives with his wife, Winnie, his mother-in-law, and Winnie's (apparently autistic) brother, Stevie. The plot is chaotic, and jumps back and forth in time. Who was killed in the bombing? Will the police investigation implicate Verloc? What has become of Stevie? The police are untrustworthy — but Conrad reserves his deepest scorn for the anarchist characters, some of whom are foolish, others narcissists.
Fun facts: The victim of the bombing was inspired by the French anarchist, Martial Bourdin, who died in Greenwich Park when the explosives he carried prematurely detonated. Alfred Hitchcock's 1936 film, Sabotage, was loosely based on The Secret Agent; his film Secret Agent wasn't.
***
Let me know if I've missed any 1907 adventures that you particularly admire.