Best 1922 Adventures (10)
By: Joshua Glenn
February 14, 2017
One in a series of 10 posts identifying Josh Glenn's favorite 1922 adventure novels. Happy 95th anniversary!
*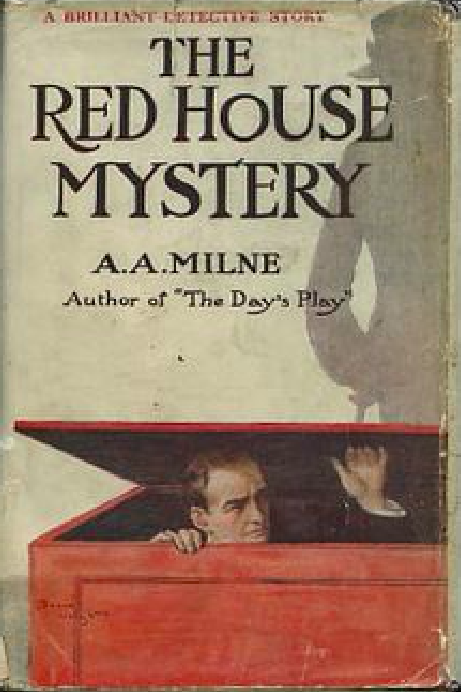 A.A. Milne's sardonic crime adventure The Red House Mystery.
While visiting the Red House, a comfortable residence in the placid English countryside, Tony Gillingham and his rather dim-witted friend, Bill Beverley, investigate the disappearance of their host, Mark Ablett, and its connection with a shooting. Was the victim, the host's ne'er-do-well brother, shot in an act of self-defense? Or murder? More of a why-and-howdunnit than a whodunnit, The Red House Mystery features secret passageways, underwater evidence, and other atmospheric gimmicks which put Gillingham and Beverley through their paces. It's been suggested that Milne, writing at the outset of the Golden Age of Detective Fiction, was having fun with the genre's conventions. Gillingham is not a detective — not even an amateur detective. Instead, he's a Bertie Wooster type who stumbles upon a perplexing crime.
Fun fact: Alexander Woollcott called this "one of the three best mystery stories of all time"; Raymond Chandler strongly disagreed. Milne would go on to write the popular children's books and poetry collections When We Were Very Young (1924), Winnie-the-Pooh (1926), Now We Are Six (1927), and The House at Pooh Corner (1928) — all illustrated by E. H. Shepard.
***
Let me know if I've missed any 1922 adventures that you particularly admire.