Best 1912 Adventures (6)
By: Joshua Glenn
January 27, 2017
One in a series of 10 posts identifying Josh Glenn's favorite 1912 adventure novels. Happy 105th anniversary!
*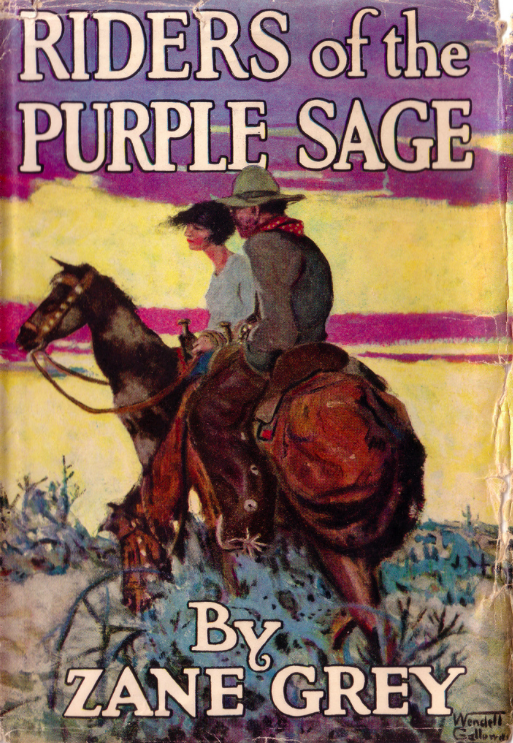 Zane Grey's Western adventure Riders of the Purple Sage.
If you're only going to read one Western, this is the one. Set in the cañon country of southern Utah in 1871, its relatively complex plot involves polygamists, a notorious gunman searching for his long-lost sister, and a mysterious masked rider! Mormon-born Jane Withersteen has inherited a valuable ranch; when she befriends Venters, a "Gentile" (non-Mormon), the Mormon elders begin to persecute her. Venters heads out in pursuit of gang of rustlers that includes a mysterious Masked Rider; meanwhile Lassiter, a laconic Mormon-killer, arrives at Jane's ranch in search of his sister. Will he and Jane fall in love? How will they escape from the vengeance of the Mormons… and from rustlers, too?
Fun fact: One of the most influential western novels. Riders of the Purple Sage has been filmed five times; a comic-book version was published by Dell in 1952.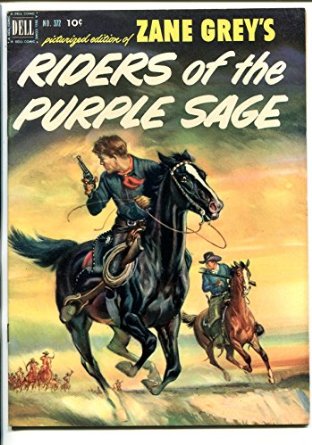 ***
Let me know if I've missed any 1912 adventures that you particularly admire.