Best 1942 Adventures (5)
By: Joshua Glenn
January 9, 2017
One in a series of 10 posts identifying Josh Glenn's favorite 1942 adventure novels. Happy 75th anniversary!
*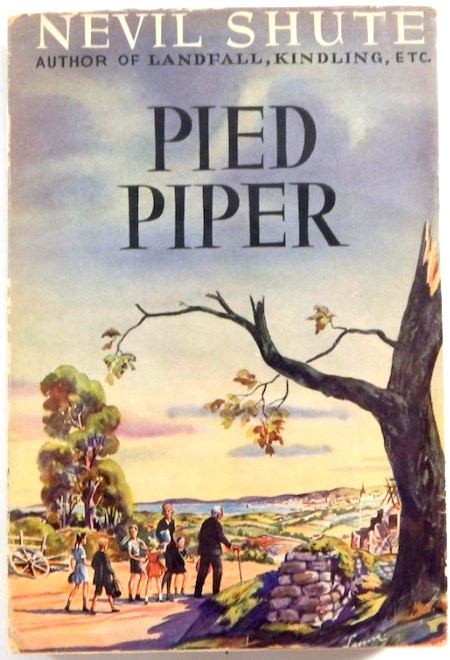 Nevil Shute's hunted-man adventure Pied Piper.
One of my favorite Shute adventures! John Howard, a 70-year-old Englishman vacationing in France in 1940, decides to cut his fishing trip short when Hitler's forces invade (German forces occupied Paris in June of that year). Howard agrees to take two English children with him. But as the situation in France grows desperate, trains stop running, roads become clogged with refugees, and other children — French, Dutch, Polish — join in Howard's little band. We learn that Howard is a widower, and that his son, an RAF pilot, was recently killed in action. Despite his own frailty and suffering, Howard remains patient with the quarrelsome, refractory children, and shepherds them to the coast… at which point the Germans catch up with them!
Fun fact: Pied Piper was adapted, in 1942, as a movie starring Monty Woolley, Roddy McDowall and Anne Baxter.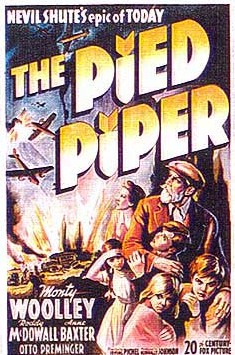 ***
Let me know if I've missed any 1942 adventures that you particularly admire.