Best 1967 Adventures (10)
By: Joshua Glenn
December 22, 2016
One in a series of 10 posts identifying Josh Glenn's favorite 1967 adventure novels. Happy 50th anniversary!
*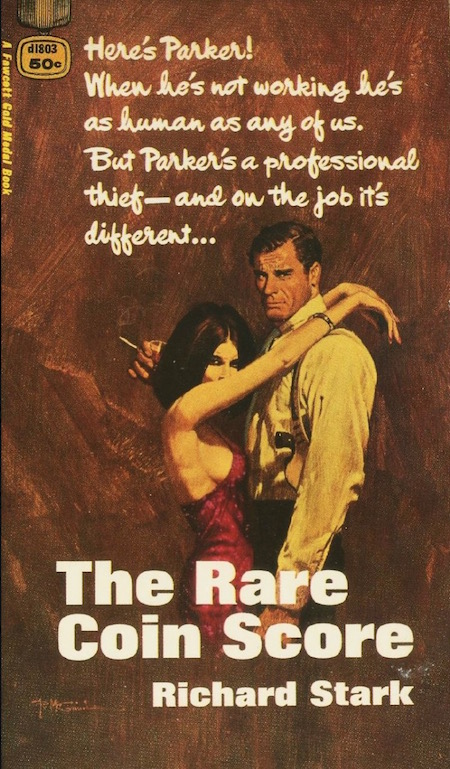 Richard Stark's Parker crime adventure The Rare Coin Score.
Invited to plan and helm the robbery of a couple of million dollars' worth of booty from a coin collector's convention in Indianapolis, master thief Parker — in his ninth outing — finds himself once again hampered by a sub-par heist crew. ("Billy wanted to fall apart under pressure, he wanted it the way a torture victim wants to die. Lempke himself felt the weakness of age and worry lapping at the edges of his mind. Otto Mainzer, a crazy man, a destroyer, was being held in check by the authority of Parker.") Why doesn't he bail? Because he falls in love — a first, for Parker — with Claire, a beautiful and smart woman in on the caper. When things go wrong, as they inevitably will, Parker must scramble to save himself, the loot, and the girl.
Fun fact: In his terrific introduction to a recent reprint of The Rare Coin Score, HILOBROW friend Luc Sante writes: "Stark portrays a world of total amorality. It is never suggested in the novels that robbing payrolls or shooting people who present liabilities are anything more than business practices."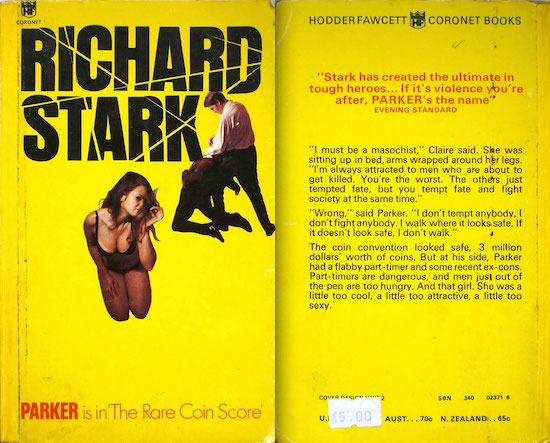 ***
Let me know if I've missed any 1967 adventures that you particularly admire.