Best 1981 Adventures (6)
By: Joshua Glenn
December 6, 2016
One in a series of 10 posts identifying Josh Glenn's favorite 1981 adventure novels. Happy 35th anniversary!
*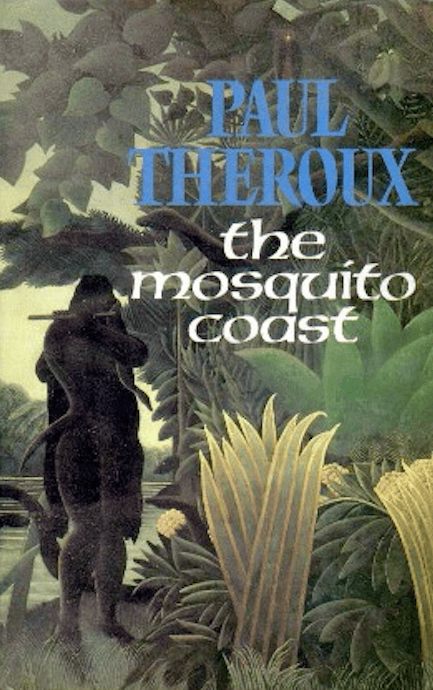 Paul Theroux's sardonic Robinsonade The Mosquito Coast.
Allie Fox is a talented tinkerer and Harvard dropout who has worked out a means of using methane to refrigerate food — i.e., without electricity. Despairing of American civilization, Fox relocates his family to a Honduras jungle. There, he hopes to found a utopian colony — and to improve the lives of the local Indian tribes thanks to his refrigeration methods. His wife is passive and uncomplaining; his children, however, soon begin to realize that their father is a manic, paranoid kook. Although Fox does bring some modern conveniences — pumps, flushable toilets, hybrid vegetables — to their new community, his enormous ammonia icebox endangers the natives' lives. When his family wants to return to America, Fox tells them that it has been devastated by nuclear war. How will this adventure end?
Fun fact: Adapted by Peter Weir as a movie, starring Harrison Ford and River Phoenix, in 1986.
***
Let me know if I've missed any 1981 adventures that you particularly admire.