Best 1906 Adventures (4)
By: Joshua Glenn
October 25, 2016
One in a series of 10 posts identifying Josh Glenn's favorite 1906 adventure novels. Happy 110th anniversary!
*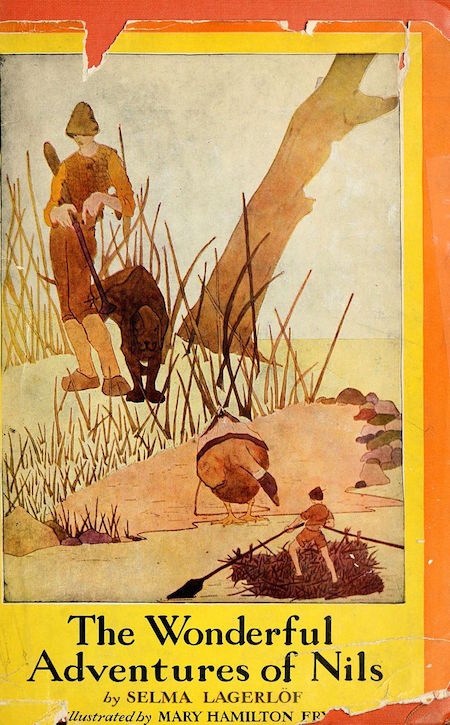 Selma Lagerlöf's children's adventure Nils Holgerssons underbara resa genom Sverige (The Wonderful Adventures of Nils).
Asked by Sweden's national teacher's association to write a children's geography book, Lagerlöf invented a naughty boy, Nils Holgersson, who is transformed into a tomte — a brownie, or gnome — and takes flight on the back of a goose. Nils and the goose travel from one Swedish province to another, observing their natural characteristics and economic resources (city life and farm life, landscape, seasons and passing of time, animals and habitats, farm animals; birds, trees and plants), and performing random acts of kindness. None of which is as didactic as it may sound — in fact, it's poetic. There are close calls with foxes and bears, and Nils learns lessons about courage, perseverance, and kindness. Robert Lawson's excellent The Fabulous Flight is a comical version of Lagerlöf's story, it now occurs to me.
Fun fact: Lagerlöf was the first female writer to win the Nobel Prize in Literature. The Wonderful Adventures of Nils is a beloved Swedish classic; a picture of Nils and the goose appears on Sweden's 20 krona note.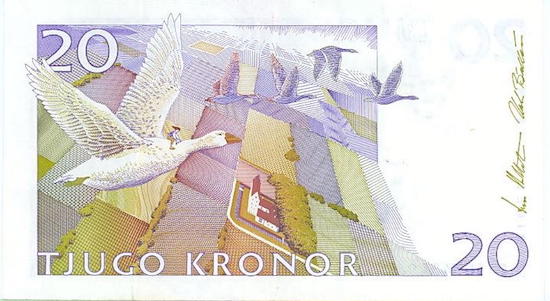 ***
Let me know if I've missed any 1906 adventures that you particularly admire.