Best Adventures of 1946 (4)
By: Joshua Glenn
June 8, 2016
One in a series of 10 posts identifying Josh Glenn's favorite 1946 adventure novels. Happy 70th anniversary!
*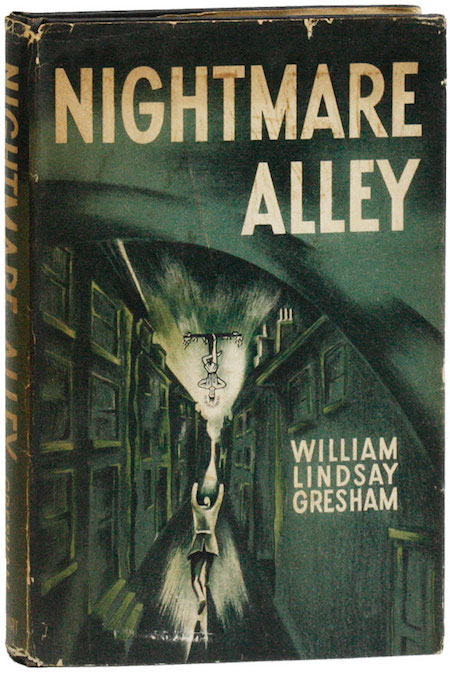 William Lindsay Gresham's crime adventure Nightmare Alley.
When card-magician Stan Carlisle joins a second-rate carnival staffed with hustlers and grifters, he wonders where the freak show's chicken-biting geek came from. As it turns out, a geeks usually begins as an alcoholic bum who pretends to drink chicken blood… but eventually the carnival's owner coerces him into actually biting the chickens' heads off. Carlisle and a beautiful carnie, Molly, leave the carnival in order to perform a psychic act on their own… until Stan decides to offer séance sessions with Molly as his medium. Stan then falls under the influence of Lilith, an unscrupulous psychiatrist, who persuades him to con a wealthy tycoon who longs to reconnect with his deceased sweetheart. Eventually, Stan is desperate and broke — and he winds up at a carnival… where there's an opening for a geek.
Fun fact: Gresham attributed the origin of the story to conversations he had with a former carnival worker while they were serving in the Spanish Civil War. The book was adapted into an excellent 1947 movie, starring Tyrone Power and Joan Blondell.
***
Let me know if I've missed any 1946 adventures that you particularly admire.