Best Adventures of 1946 (1)
By: Joshua Glenn
June 5, 2016
One in a series of 10 posts identifying Josh Glenn's favorite 1946 adventure novels. Happy 70th anniversary!
*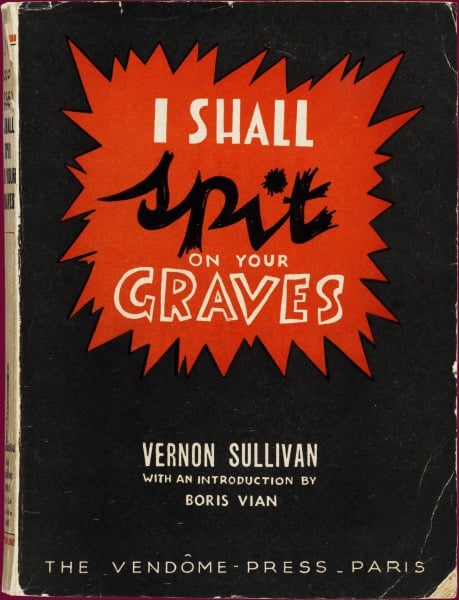 Boris Vian's (as Vernon Sullivan) noir crime adventure J'irai cracher sur vos tombes (I Shall Spit on Your Graves).
Lee Anderson, a light-skinned black man passing as white, sleeps with the sexy daughters of a plantation owner… who'd orchestrated the lynching of his brother! He turns the girls against one another and humiliates them, before revealing himself as a bloodthirsty killer. Think: A Clockwork Orange meets Quentin Tarantino's Django. It's a sadistic work of pornography, at one level; it's also a more layered, psychological exploration. The author was giving French readers what they wanted… and mocking them, too.
Fun fact: Recently reissued! In 1946, Vian claimed that J'irai cracher sur vos tombes (I Shall Spit on Your Graves) was his translation of an underappreciated young black author, Vernon Sullivan, whose work was banned in America. In 1959, Vian attended the movie version of his novel; as he stood up and began to shout his denunciation of the adaptation, he dropped dead of a heart attack.
***
Let me know if I've missed any 1946 adventures that you particularly admire.