Best 1941 Adventures (10)
By: Joshua Glenn
January 30, 2016
One in a series of 10 posts surfacing Josh Glenn's favorite 1941 adventure novels. Happy 75th anniversary!
*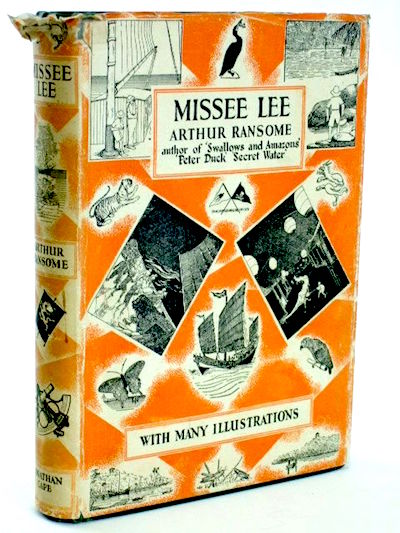 Arthur Ransome's Swallows and Amazons adventure Missee Lee.
The tenth installment in the Swallows and Amazons series is an oddity. It is set not among farmers, charcoal-burners, and fishermen in England's bucolic Lake District, but among dangerous pirates in the South China Sea. In fact, exegetes consider this a meta-fiction: Although we're not told so explicitly, that is to say, Missee Lee is most likely a story (told, presumably, by one of the characters — Titty?) within a story. Still, it's an exciting adventure — along the lines of Milton Caniff's long-running comic strip Terry and the Pirates. When their schooner burns, while the Swallows and Amazons are touring the Chinese coast with Captain Flint, they are picked up by pirates. The pirate's leader, Missee Lee, is a Cambridge-educated scholar… who insists upon giving them Latin lessons!
Fun fact: The ching-chong dialect of the Chinese characters, including Missee Lee, is offensive. However, it's worth suggesting that if this is indeed a story told by one of the characters, then it is that character, as opposed to Ransome, who is to blame.
***
Let me know if I've missed any 1941 adventures that you particularly admire.