Best 1941 Adventures (3)
By: Joshua Glenn
January 23, 2016
One in a series of 10 posts surfacing Josh Glenn's favorite 1941 adventure novels. Happy 75th anniversary!
*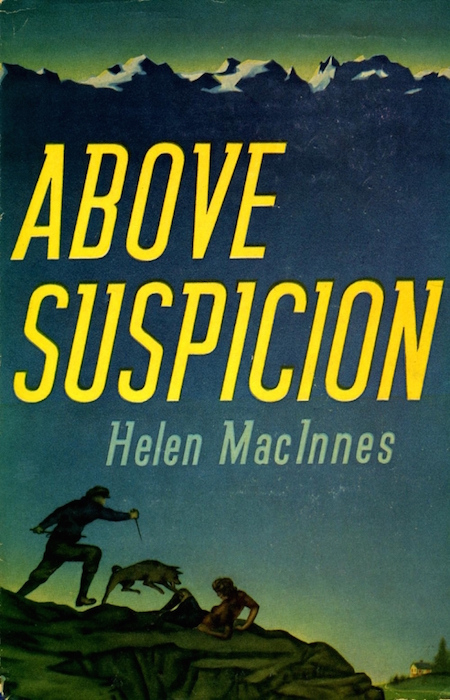 Helen MacInnes's espionage adventure Above Suspicion. In 1939, on the eve of a summer hiking jaunt in Germany and Austria, Oxford professor Richard Myles and his wife, Frances, are asked by a friend in British Intelligence to obtain information about a spy network. Although Europe is on the brink of war, the brave anti-fascist couple is eager to do their part. Trailed by Nazis wherever they go, Richard and Frances travel from one clandestine rendezvous to another, witnessing the rise of totalitarianism — and, in the end, fleeing for their lives. The author's first novel, it's considered exemplary because of MacInnes's nuanced understanding of European history, politics, culture, and geography.
Fun fact: MacInnes was married to a Classics scholar, who during WWII served as an MI6 British intelligence agent. The couple spoke fluent German and spent their summers travelling in Europe. Loosely adapted, in 1943, as a movie starring Joan Crawford and Fred MacMurray.
***
Let me know if I've missed any 1941 adventures that you particularly admire.