LATF Hipster (19)
By: Joshua Glenn
February 4, 2013
Nineteenth in a series of posts asking you to look at that forgotten hipster.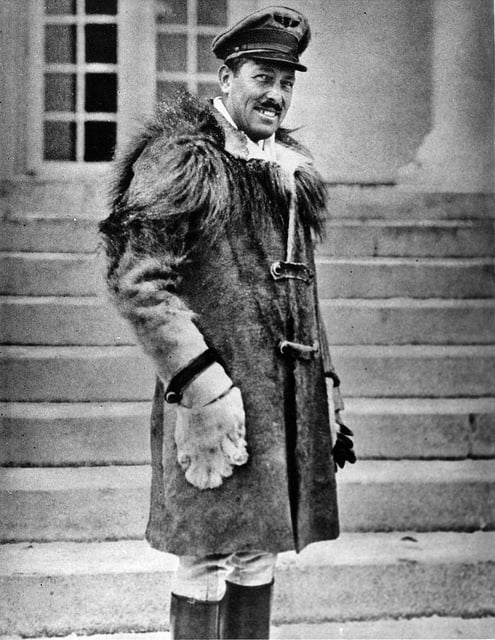 Massachusetts-born aviator Roscoe Turner wearing a high-altitude coat and what appear to be animal-paw gloves.
Turner set the east to west transcontinental airspeed record at 12 hours and 33 minutes, from New York to Burbank, California, on November 14, 1930. Turner bettered by two hours and 17 minutes the former mark set by Frank Hawks. He also won the Bendix Trophy in 1933 and the Thompson trophy in 1934, 1938 and 1939.
Photo courtesy of San Diego Air and Space Museum Archive, via Flickr's Commons.
***
SIMILAR HILOBROW SERIES: BICYCLE KICK | CECI EST UNE PIPE — a gallery | CHESS MATCH — a gallery | EGGHEAD — a gallery | CIRCLE GAME | FILE X — a gallery | HILOBROW COVERS — a gallery