PEOPLE OF THE RUINS
By: HILOBROW
November 13, 2012
NOW AVAILABLE!
As of today, HiLoBooks' gorgeous paperback edition of Edward Shanks's forgotten alternative-future dystopia The People of the Ruins is on bookstore shelves everywhere.
ORDER FROM AMAZON! ($10.91 plus shipping; available for Prime). If you're in the West Roxbury (Boston) area, buy a copy from our friends at PAZZO BOOKS or SEEK BOOKS.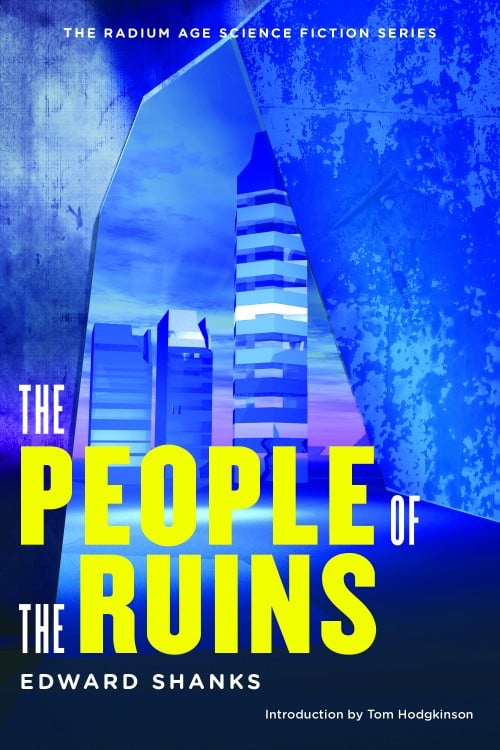 Introduction by Tom Hodgkinson, editor of the British journal The Idler, and author of How To Be Idle, How To Be Free, and Brave Old World, among other titles.
Serialized here at HILOBROW from May through September of this year, The People of the Ruins concerns scientist and ex-artilleryman Jeremy Tuft, who is trapped in a London laboratory during a worker uprising in 1924, only to awaken 150 years later — on the eve of a new Dark Age! Though dismayed by the realization that his own era's faith in the inevitability of progress was a shibboleth, Tuft decides that pre-modern life is simpler, more peaceful. That is, until half-savage northern English and Welsh tribes invade London… at which point he sets about reinventing twentieth century weapons of mass destruction.
Shanks' proto-Idiocracy satire on William Morris-esque utopias was first published in 1920. HiLoBooks has published a slightly abridged edition of the novel.
"The first of the many British postwar novels that foresee Britain returned to barbarism by the ravages of war." — Anatomy of Wonder, Neil Barron, ed. (1976)
"One of the most widely read scientific romances of the post-war years." — Brian Stableford, Scientific Romance in Britain 1890-1950 (1985)
"After World War I British futuristic fiction was dominated by the idea that a new war could and probably would obliterate civilization…. Utopian speculation was not entirely stifled but undermined and opposed by cynicism." — The Cambridge Guide to Literature in English, Ian Ousby, ed. (1996)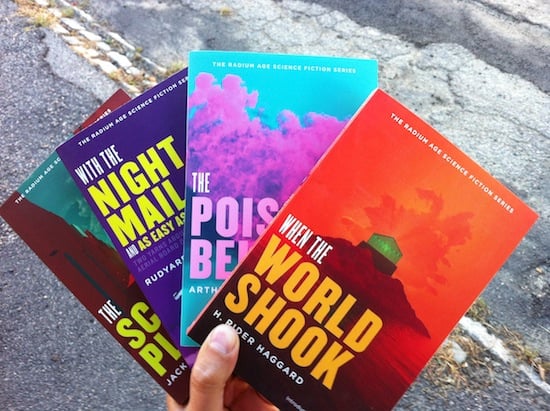 Supplies are limited! Act now! You'll want to collect every installment in this unique series!
For more info on the Radium Age science fiction book series, visit the HiLoBooks homepage.