P! party
By: Joshua Glenn
September 8, 2012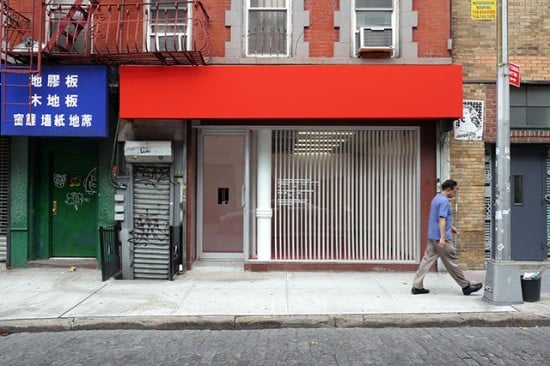 HiLobrow readers who will be in New York on Sunday, September 16, are encouraged to drop by a reception (4–7pm) at P! — a new multidisciplinary exhibition space located in Chinatown (334 Broome St.). I met P! founder Prem Krishnamurthy (of Project Projects) at the Significant Objects/Products of Design cocktail party earlier this summer, and I liked his idea — "an experimental space of display in which the radical possibilities of disparate disciplines, historical periods, and modes of production rub elbows" — very much, indeed.
The inaugural exhibition, Process 01: Joy, opens on the 16th with work by Chauncey Hare, Karel Martens, and Significant Objects contributor Christine Hill.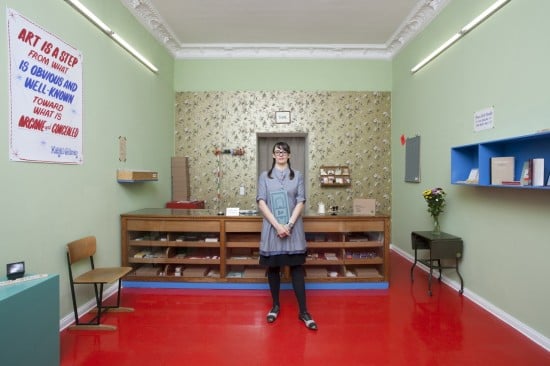 For the duration of Process 01: Joy, we read at the P! website,
Hill will transform P! into a "remote office": a hub from which to collect research on local small businesses that extends the activities of "The Volksboutique Small Business" in Berlin. Eclectic programming, including lectures by business owners, urban researchers, gentrification experts, and a closing event on 3 November 2012 with Hill herself in attendance, will initiate an ongoing dialogue between P! and its immediate local context.
To attend, RSVP at info@p-exclamation.org. RSVP: info@p-exclamation.org
Also: follow @p_exclamation on Twitter.