The Baffler is back!
By: Joshua Glenn
March 17, 2012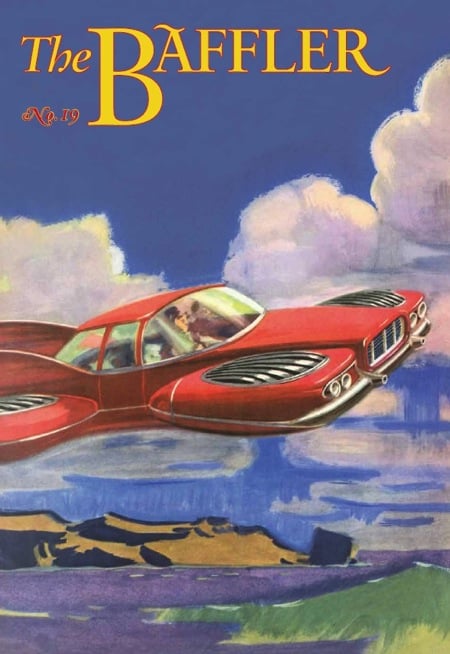 Founded in 1988 by Thomas Frank and Keith White, and staffed by such bright lights as Matt Weiland, Dave "Diamonds" Mulcahey, Chris Lehmann, Damon Krukowski, and Tom Vanderbilt, The Baffler was one of the two most important zine/journals of the Nineties (1994-2003). Since 2001, it has appeared sporadically, and since January 2010 not at all. However, as reported (somewhat prematurely) in The Boston Globe last May, The Baffler is back!
Backed by a small group of investors — among them Harvard Book Store owner Jeff Mayersohn — John Summers, a Cambridge, Mass.-based writer and academic who has taught at Harvard and Boston College, has revived the magazine. A prospectus calls the journal "a clear alternative to the servility of pundits, the wonkery of established liberals, the solemnity of socialists, and the pseudo-sophistication of professors." The Baffler will be published by The MIT Press in Cambridge. Frank, now a columnist for Harper's Magazine, will stay on as editor at large, and Lehmann, who is a co-editor of Bookforum, an editor at Yahoo news, and a columnist for the Awl, will serve as senior editor.
Full disclosure: I am a past and future Baffler contributor ("Deliverance Redux," in No. 11; "I'd Like to Force the World to Sing," in No. 14, reprinted in Boob Jubilee), and am in no way unbiased. Also, I count Frank, Mulcahey, Lehmann, and Weiland among my friends. I am really thrilled to see the magazine reappear.
The first edition of the newly launched journal, No. 19, was mailed to subscribers last week, and Summers plans to publish three issues per year (March, June, October) henceforth. Contributors to No. 19 include: Summers and Frank and Lehmann, plus Rick Perlstein, David Graeber, Barbara Ehrenreich, Dubravka Ugresic, Kim Stanley Robinson, and many other favorites. A stellar lineup of anti-middlebrow talent. Read it!
Check your local bookstore this coming week for the issue; if you can't find it, and even if you can, subscribe.
Hooray!
PS: The other most important zine/journal of the Nineties? Hermenaut, of course.