Robots + Monsters 2012 Calendar
By: HILOBROW
December 17, 2011
Eleventh in a series of posts suggesting gifts for the hilobrows in your life this holiday season.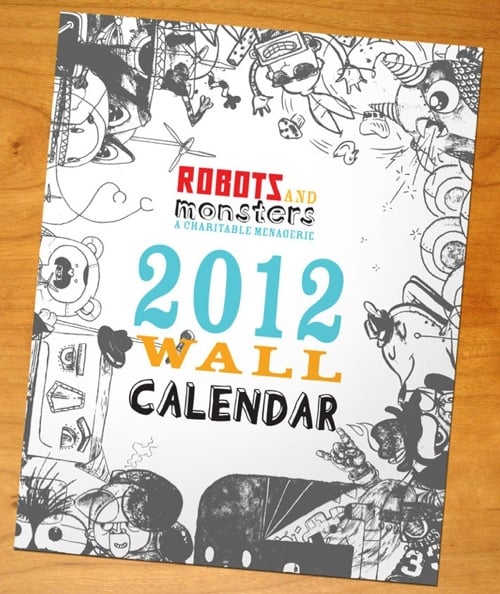 HiLobrow friend and contributor Joe Alterio is founder of the nonprofit Robots + Monsters website, which raises money for good causes via commissioned robots and monsters art. We've written about this very cool project before.
The Robots + Monsters store at Etsy features 2012 wall calendar, as well as a few Matt Rebholz limited edition tees. Act now!