Donald Duck and Pogo
By: HILOBROW
November 22, 2011
Just in time for Christmas, Fantagraphics has published the first volumes of two archival comics series that promise to be amazing.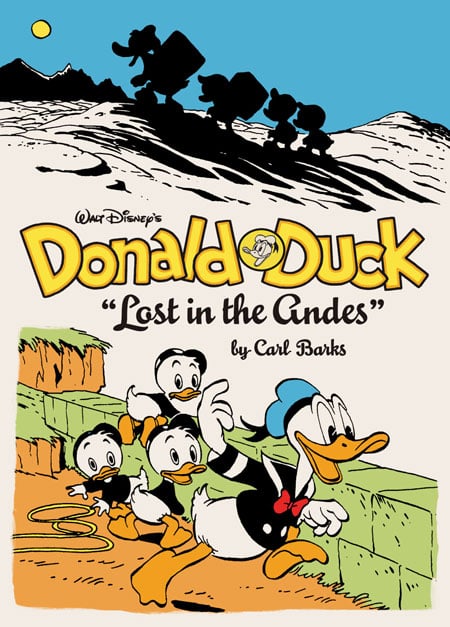 Carl Barks's Donald Duck: Lost in the Andes — is a beautiful, 240-page, full-color collection that contains carefully restored versions of "Lost in the Andes (the 1949 DD story that Barks considered his best) as well as two Gladstone stories, two Christmas stories, and a bunch of other 1948-1950 DD material. If you've got kids, it's a terrific introduction to Barks's DD mythos. Check it out.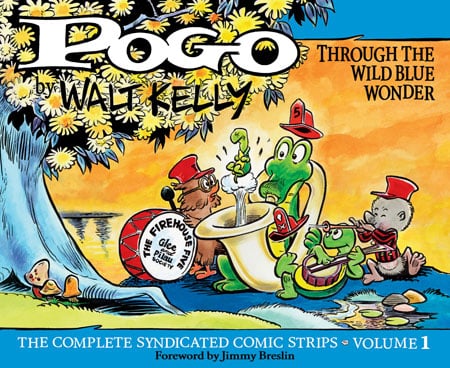 Walt Kelly's Pogo was one of the great hilobrow comic strips of all time. In this 308-pp. whopper of a first volume, we meet for the first time Porkypine, Churchy LaFemme, Beauregard Bugleboy, Seminole Sam, and Howland Owl. (Pogo and Albert the Alligator had first appeared in Animal Comics.) There will be twelve volumes in this series; this one reprints approximately the first two years of Pogo — dailies and full-color Sunday strips. Check it out.
Go, Fantagraphics, go!