DC — The New 52 (2)
By: Joshua Glenn
October 8, 2011
On August 31st, DC Comics launched a "historic renumbering" of its entire line of comic books with 52 first issues. DC sent me all 52 first issues, and I handed them over to Max, a superhero comics fan of my acquaintance — who turned 11 on October 7th. Here is the second installment in a series of Max's reviews.
BATMAN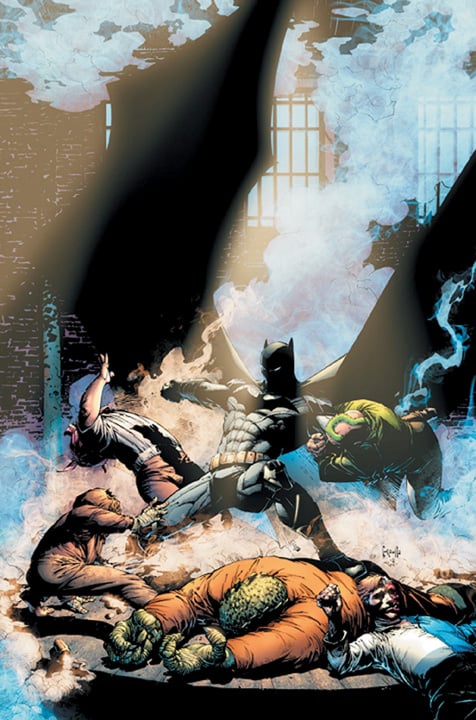 Batman #1: I liked the graphics a lot. There was a little gore, but not too much. I liked how it had a little mystery to it. There was a picture of a sumo wrestler — one of Batman's enemies — that I'd like to have as a poster in my room. It's great how high-tech Batman's equipment is, especially the hologram projector that changes the way Robin's face looks.
Detective Comics #1: I didn't enjoy it at all. It was really gory, disgusting at the end, and it had a gruesome cover image. I would not recommend it to readers my age. If you do read it, skip the very last panel.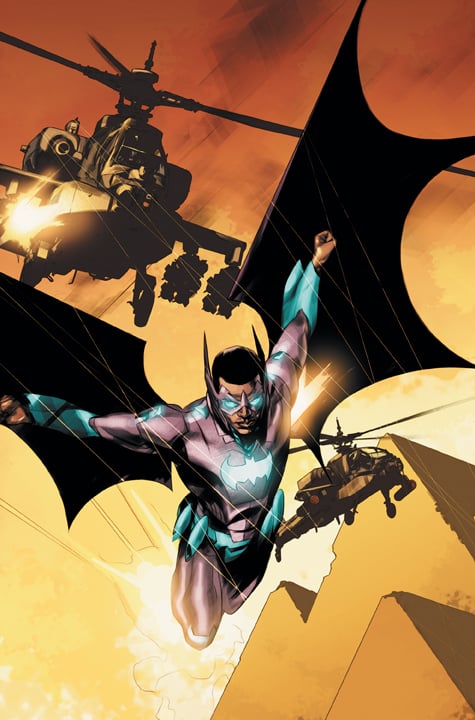 Batwing #1: It's very up to date, which is kinda cool — unfortunately, it's about terrorism. The graphics were realistic, but they still looked like comics — that was neat. But Batwing is a ripoff of Batman, even though it takes place in Africa. There was too much dialogue. I didn't like the heap of mutilated bodies, that was too disturbing. And there is a very scary final panel.
Batman and Robin #1: I thought Robin was a little rude to his father. His father is Batman. He kinda reminds of a vampire, how Robin looks — pale skin, and dark lines around his eyes, and black hair pulled back. He's sleeping in a bed and Alfred the butler is coming to wake him up, and as Alfred is about to tap him, Robin grabs his hand and says, "I'm awake." There wasn't a ton of action in this issue, but I'm sure there will be more action in #2. The graphics were OK — more realistic than Batman #1 but less realistic than Batwing #1. I'm guessing this one will get better and better.
Batgirl #1: When she was in her costume, Batgirl creeped me out. But when she moves in with her new roommate, it was realistic and good — because it was funny. I liked how they incorporated Batman a tiny bit in the story. It had a bit of a mystery story, which I think I'll like. But I don't like how sadistic the burglars are in the beginning — why does every comic that's not for babies have to have torture in it?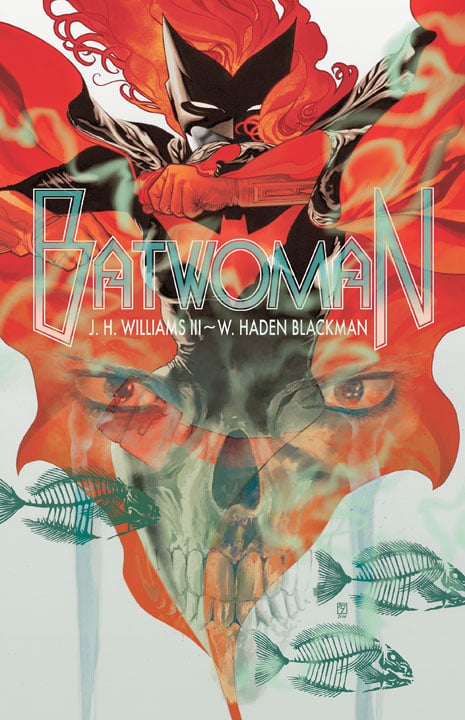 Batwoman #1: I did not really like this one. Batwoman is a little scary in and out of her costume — she's super-pale with flaming red hair and black eyeliner. She creeped me out, and the costume-changing scenes didn't seem completely appropriate for kids. The ghosts are a little overboard — with the creepiness factor.
Nightwing #1: Pretty good. The graphics were appealing, I liked the front cover. I liked how Nightwing looked in and out of his costume. There were a lot of good acrobatic scenes, where he'd do flips and crash through a train window or whatever. There was too much murder.
Catwoman #1: The graphics were like Batman and Robin #1. It was a little gross at the end — between her and Batman. Sex, is what I'm trying to say. There were some cool action scenes.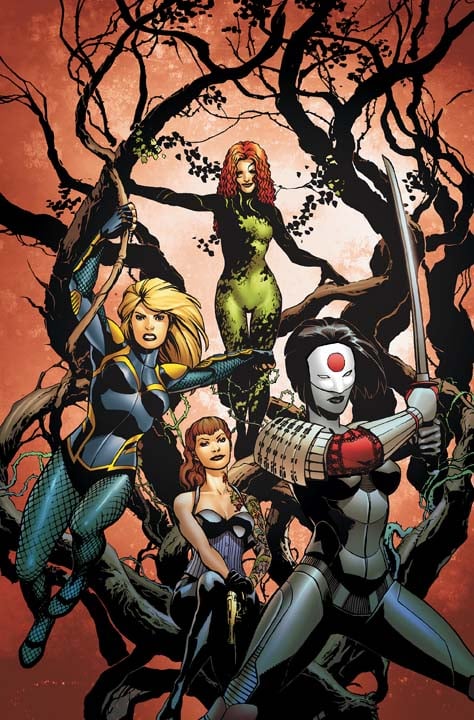 Birds of Prey #1: Why is this included in the Batman section? Oh yeah, it's because Batgirl's legs got paralyzed by the Joker, and in this comic she leads the team from her wheelchair.
Red Hood and the Outlaws #1: It had a little nudity — Starfire — that I did not like. Great action scene at the beginning, but too bloody. I liked how funny it was, but otherwise it wasn't that great.
***
CHECK OUT Kirb Your Enthusiasm — 25 posts about Jack Kirby panels | Joe Alterio's Cablegate Comix | Original comics written by Adam McGovern | more HiLobrow posts about comics and cartoonists