Three Percent Problem
By: HILOBROW
September 15, 2011
Bookfuturists take note! Our friend Chad W. Post, one of the smartest thinkers in publishing, has an Amazon Kindle book out this week. Post is director of Three Percent and Open Letter, and cofounder of Reading the World, a collaboration between publishers and independent booksellers to promote international literature.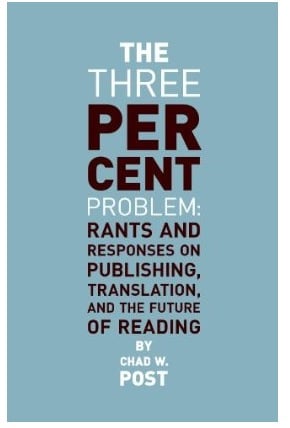 The Three Percent Problem is a collection of things Chad has written for Three Percent and elsewhere. He tells us it started as an idea to put together a "best of" to celebrate the four years that Three Percent has been running, but evolved into a sort of survey of the contemporary publishing scene: "Something in the vein of Schriffin's Business of Books, but with a lot more swearing."
All of the proceeds from The Three Percent Problem go to translators, which is very cool. So download it TODAY, because doing so will increase the sales ranking. Don't wait!