4CP Friday
By: Dan Wagstaff
August 26, 2011
To celebrate the one-year anniversary of 4CP, HiLobrow invited guest curators to assemble themed comic-book-detail galleries from 4CP's collection. Click here to see all galleries.
***
THEME: THE WHITES OF THEIR EYES
CURATOR: DAN WAGSTAFF
"I hate those comic books. They never get the eyes right." — Hellboy (2004)
Hellboy is right in a way — they never do get it right. But it's not comics that are at fault — it's movies. When it comes to the silver screen, superheroes routinely find their supernatural eyes replaced with the twinkling peepers of Hollywood stars.
The awesome empty eyes, familiar from Batman, Daredevil, Green Lantern and, yes, Hellboy, began with Lee Falk's masked avenger The Phantom in 1936. The Phantom, who first appeared in a daily newspaper comic strip, wore a cowl and a mask that transformed his eyes into spectral slits. Falk was apparently inspired by spooky pupil-less Greek busts. Everyone else just thought it looked cool.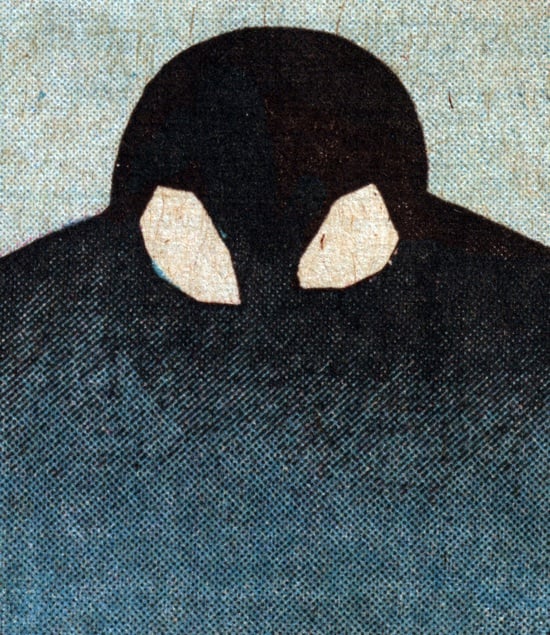 *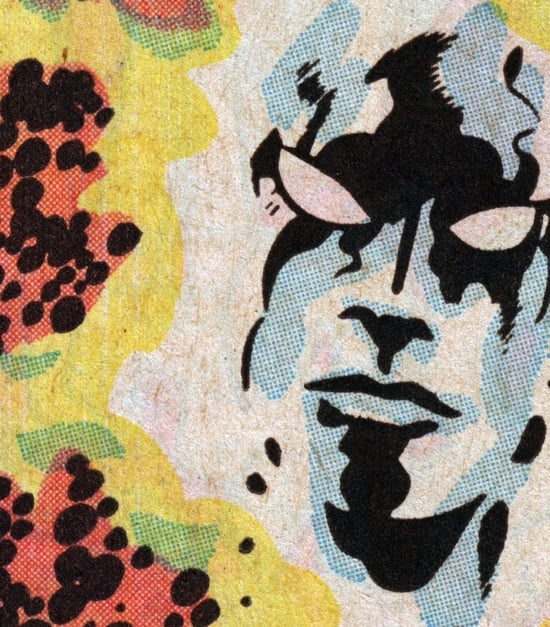 *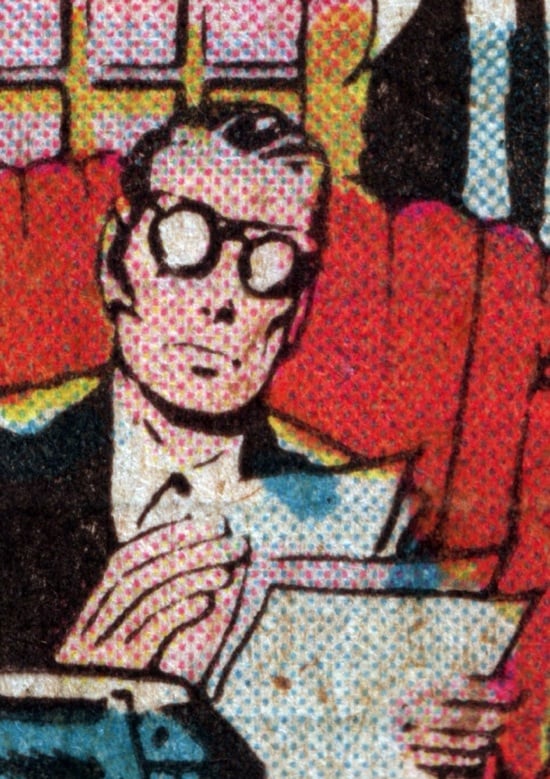 *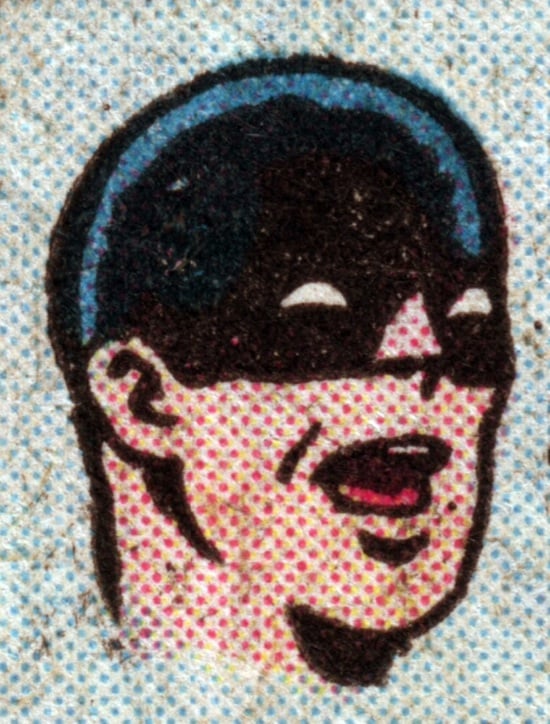 ***
SIMILAR HILOBROW SERIES: CHESS MATCH — a gallery | FILE X — a gallery | KIRB YOUR ENTHUSIASM — 25 Jack Kirby panels | SECRET PANEL —Silver Age comics' double entendres | SKRULLICISM | CURATED: 4CP FTW by John Hilgart | ANNOTATED GIF by Kerry Callen | FANCHILD by Adam McGovern