4CP Friday
By: Scott Edelman
June 17, 2011
To celebrate the one-year anniversary of 4CP, HiLobrow invited guest curators to assemble themed comic-book-detail galleries from 4CP's collection. Click here to see all galleries.
***
THEME: THE FUTURE DIMINISHED
CURATOR: SCOTT EDELMAN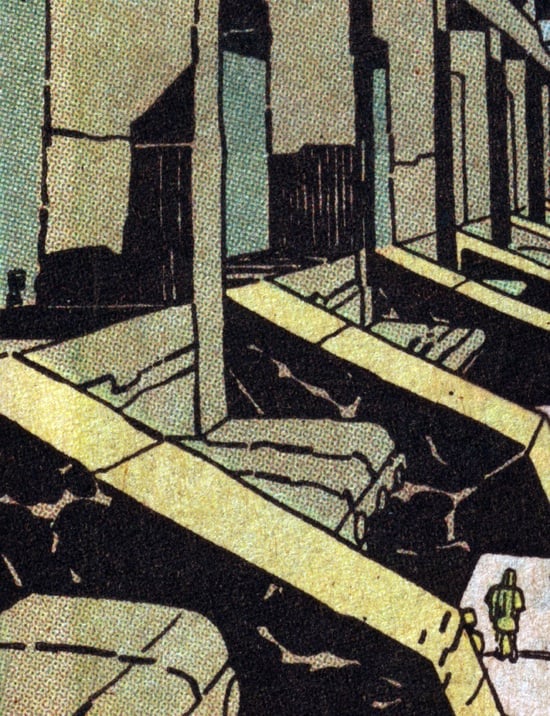 I remember tomorrow. Tomorrow was going to be huge. Tomorrow was going to dwarf we who brought it into being. Tomorrow was going to be a monument casting a shadow large enough to shelter us all.
*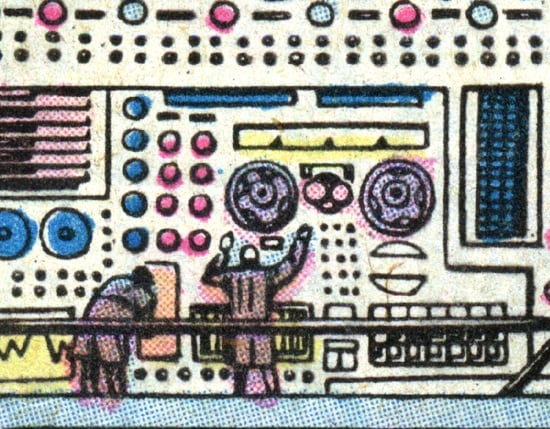 But now, our monoliths are miniaturized. Now, what was to fill a room instead fits in a pocket. Now, our dreams have grown strangely small. Now is no longer tomorrow.
*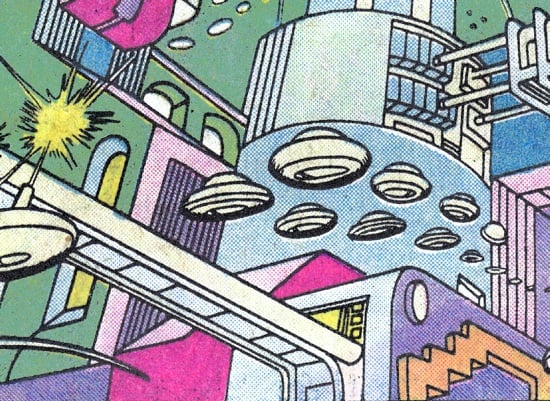 For tomorrow…
*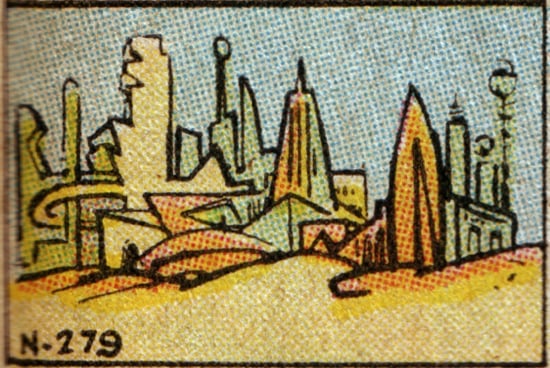 Tomorrow is a broken promise.
***
SIMILAR HILOBROW SERIES: CHESS MATCH — a gallery | FILE X — a gallery | KIRB YOUR ENTHUSIASM — 25 Jack Kirby panels | SECRET PANEL —Silver Age comics' double entendres | SKRULLICISM | CURATED: 4CP FTW by John Hilgart | ANNOTATED GIF by Kerry Callen | FANCHILD by Adam McGovern