Red Lemonade!
By: HILOBROW
May 3, 2011
As previously announced, our friend Richard Nash has been developing a platform (called Cursor) as a resource for book publishers who could be more community-centric, and for web publishers (like us!) who want to add long-form/book publishing to their range of activities.
The first Cursor-powered publisher is Red Lemonade — it's Richard's joint. It's now up and running! According to Austin Kleon, here's how Red Lemonade works: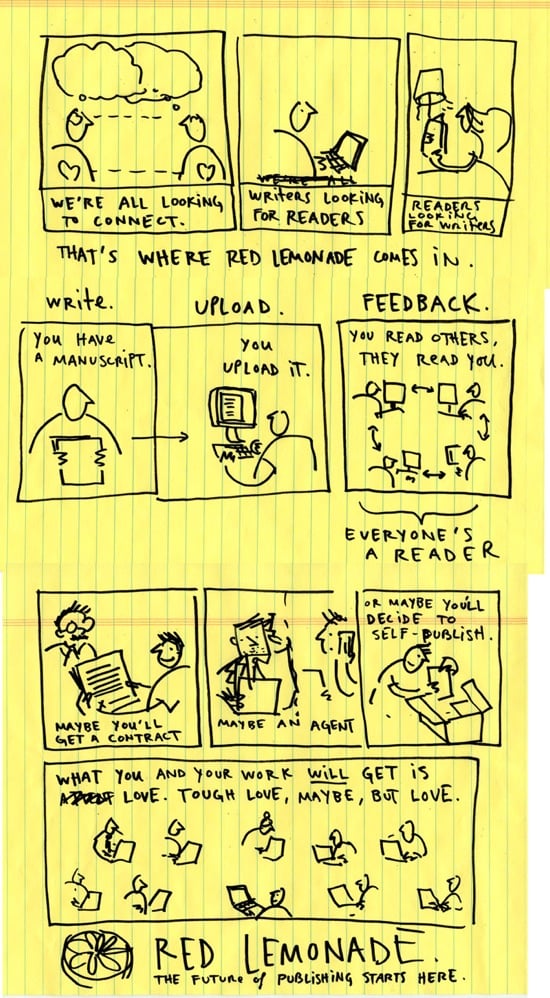 A featured Red Lemonade author is Kio Stark, who has written for HiLobrow. Red Lemonade recently published her novella Follow Me Down.
PS: HILOBROW's editors are both members of the Red Lemonade community: here's Joshua Glenn, and here's Matthew Battles. Here's Richard.
PPS: Cursor's self-description: "Cursor is a social approach to publishing that focuses on the establishment of powerful, self-reinforcing online membership communities made up of professional authors, reader members, and emerging writers."