Open Utopia
By: Joshua Glenn
April 1, 2011
Four years ago, I reviewed Stephen Duncombe's book Dream: Re-imagining Progressive Politics in an Age of Fantasy for Slate. Duncombe is one of the few contemporary political thinkers for whom I have any patience; Mark Kingwell is another.
This morning, I pledged $100 via Kickstarter to support Duncombe's new project, an open-source, open-access, multi-platform, web-based edition of Thomas More's Utopia. See video:
You can check out a rough-around-the-edges prototype of the Open Utopia project here.
Help the Open Utopia project get past the prototype stage! Duncombe needs to raise funds to hire translators, actors, designers and programmers (and, if you ask me, a comments host who will delete spams accumulating in the ANNOTATE section of the site, where users can annotate Utopia). Pledge your support here. As with every Kickstarter project, not to mention every utopia, there are lots of nice rewards available.
Deadline: April 20.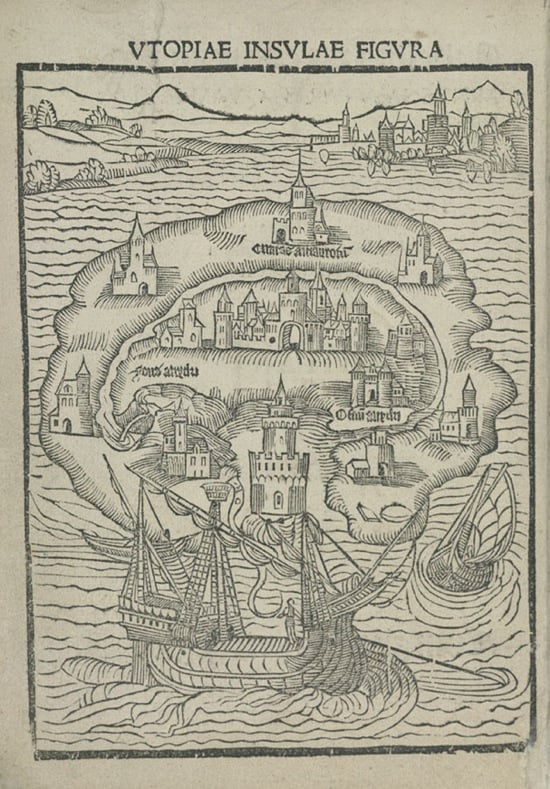 Read more about utopias on HiLobrow here.