One Last Sniff!
By: Joshua Glenn
March 9, 2011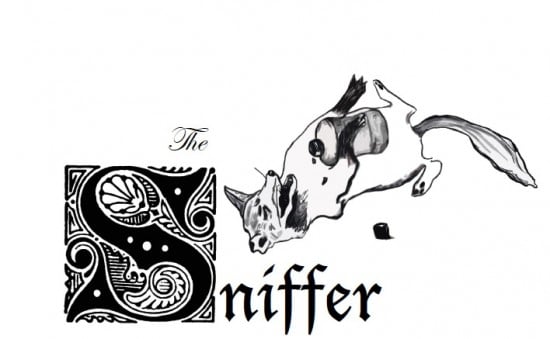 Last month, HiLobrow wrapped up The Ballad of Cocky the Fox, a talking swearing-animal novella in twenty installments by James Parker.
Throughout the run of the series, each installment of The Ballad of Cocky the Fox was complemented by an issue of The Sniffer, a COCKY THE FOX newsletter written and edited by Patrick Cates. Earlier this week, we published the final edition of The Sniffer.
*Sniff.*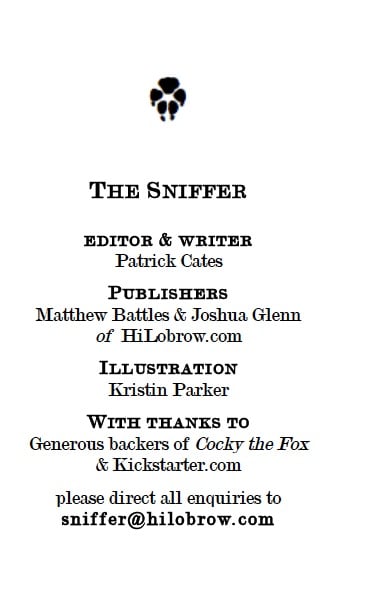 Originally sent only to subscribers, all twenty issues of The Sniffer are now freely available here.
Read 'em all! They're magical: erudite, shitey, bonkers, off his tits, arse over tip, exalted, bawdy, cream-crackered, and above all foxy.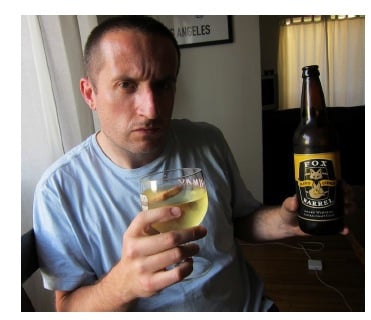 Hats off to Patrick Cates! Huzzah! For he's a jolly good fellow!
There is no way we'll ever be able to repay him.