Fitting Shoes (4)
By: Joshua Glenn
September 3, 2010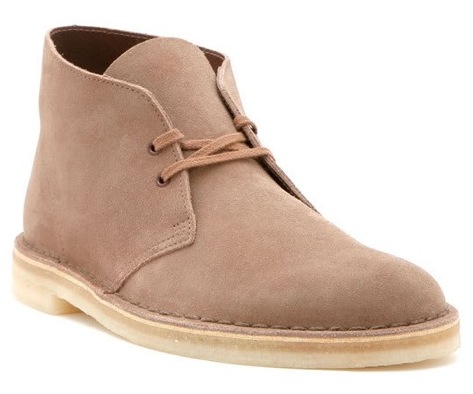 "It seemed as if his whole being was ready to burst from his swollen suede desert boots, and, as if to verify this, Ignatius turned his singular eyes toward his feet. The feet did indeed look swollen." — John Kennedy Toole, A Confederacy of Dunces (written in the 1960s; published in 1980).
This is an easy one! It's 1963, so thirty-year-old Ignatius J. Reilly can only be wearing a pair of ankle-high desert boots from the British shoe manufacturer C. and J. Clark Ltd — better known as Clarks. Reilly demands comfort from his shoes, and Clarks desert boots featured durable yet flexible crepe outsoles and a padded footbed. Nathan Clark got the idea for these boots from the custom-made crepe-soled suede boots he'd seen officers in the Eighth Army sport in Cairo during World War II; in 1949, he launched the Clarks Desert Boot at the Chicago Shoe Fair. The model remained popular through the 1950s and '60s.
NB: A Confederacy of Dunces takes place in 1963, and during the course of it Reilly goes to see two '62 movies, which have been identified as Billy Rose's Jumbo and That Touch of Mink. Presumably, at some point after the narrative ends, the '63 movie The Great Escape will open in New Orleans. In it, Steve McQueen wears desert boots.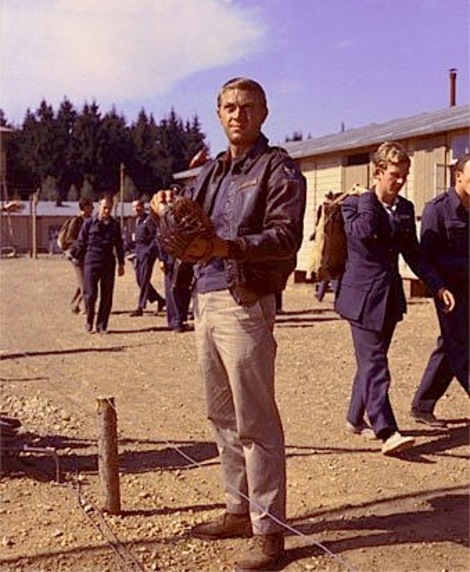 ***
An occasional series seeking to determine the make and model of fictional footwear.