Rope-a-Dope (3)
By: Andrea Pitzer
August 16, 2010
Graciela "The Goddess" Casillas was a churchgoing daughter of Mexican parents and winner of a local beauty pageant who found herself in the Tucson Auto Auction building in 1980, knocking Debra Wright unconscious for more than nine minutes to retain her world bantamweight boxing championship. She had started her career in 1979 by driving the prior world champion into retirement. After a reign of several years (during which she simultaneously held the world kickboxing title in her weight class), she retired undefeated from boxing, her record frozen at 31-0, with 18 knockouts.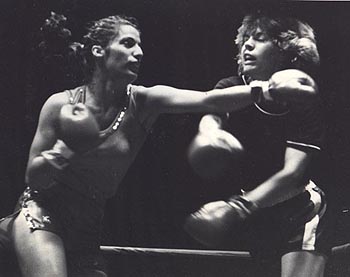 Yet she dreamed of more conventional prizes: After designing a boxing skirt, "complete with sequins and chiffon," she posed nude for Playboy's February 1984 issue. "It was," she said, "a surprise and an honor that Playboy thought I was beautiful enough to be in the magazine." She hoped to become a movie star, but won only minor roles in a smattering of forgettable action flicks, returning to the mat to found her own fighting style and become a legendary martial arts instructor.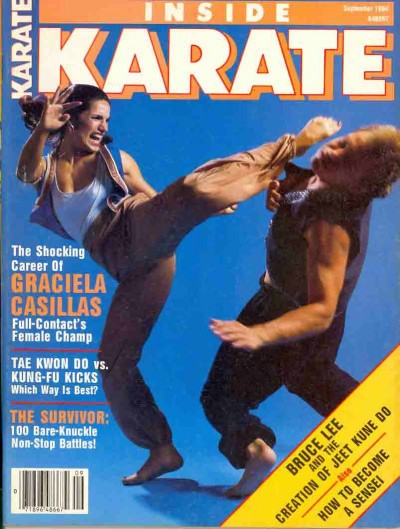 Casillas may well be the greatest female boxer in history, but the exoticness of the fighting girly-girl, located at two apparent extremes of behavior, reveals our uneasiness with her, or the uneasiness we might wish her to have with herself. Her reality defies the predictable sentimentality of Million Dollar Baby, the Clint-Eastwood-directed, Oscar-winning film in which Hilary Swank's feisty female boxer fights, suffers, and dies. And yet Casillas' messier, paradoxical type has been around more than a century, as evinced by the boxing Gordon Sisters, recorded by Thomas Edison in 1901 wearing dresses and dress flats, duking it out in front of a painted backdrop of a formal garden. Plus ça change…
***
Third in a series about the place of boxing in HiLo culture.