File X (3)
By: Joshua Glenn
July 25, 2010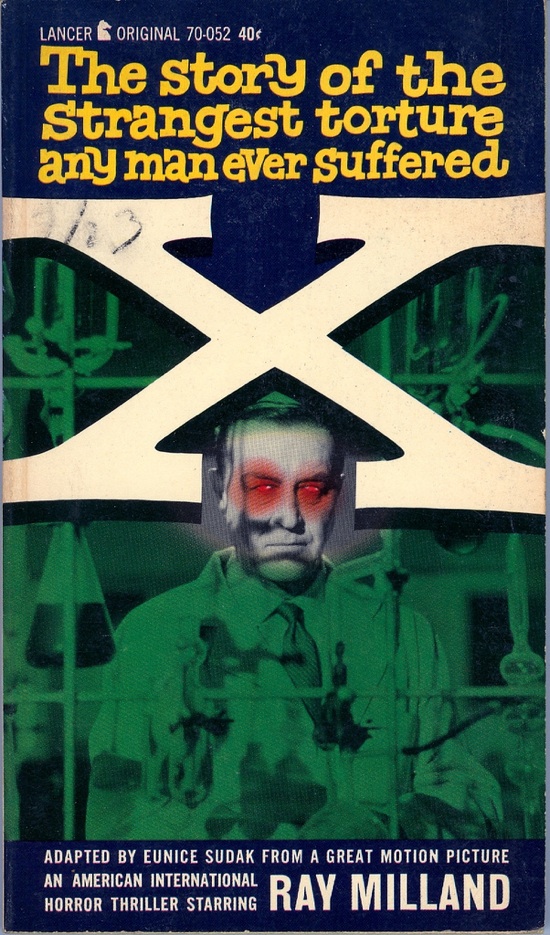 X (1963), adapted by Eunice Sudak from the 1963 movie X, based on a story by Ray Russell.
Note: X (also known as X: The Man with the X-Ray Eyes) is a terrific 1963 SF/horror movie directed on an ultra-slim budget by Roger Corman. It stars the great Ray Milland as Dr. James Xavier, and Don Rickles makes an appearance. Stephen King has pointed out the Lovecraftian quality of the story/movie, referring to the madness visited upon Xavier when he cannot comprehend [SPOILER ALERT!] the god-like being he sees at the center of the universe.
PS: Professor Charles Xavier, created by Stan Lee and Jack Kirby, first appeared in X-Men #1, in September 1963. Coincidence? Maybe not. See my post on the secret origins of Dr. Strange.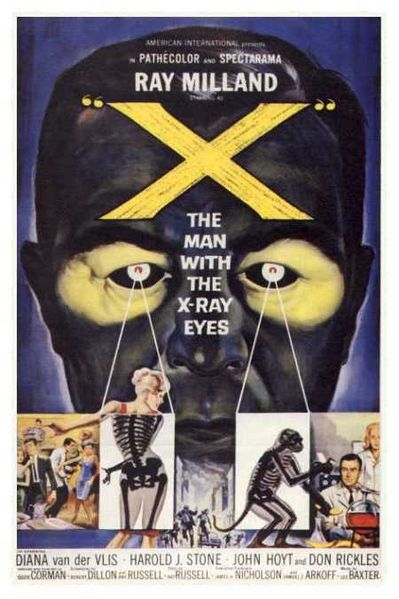 ***
Third in a series of ten posts showcasing my collection of midcentury paperback books the titles of which include a free-standing letter "X."