File X (1)
By: Joshua Glenn
July 19, 2010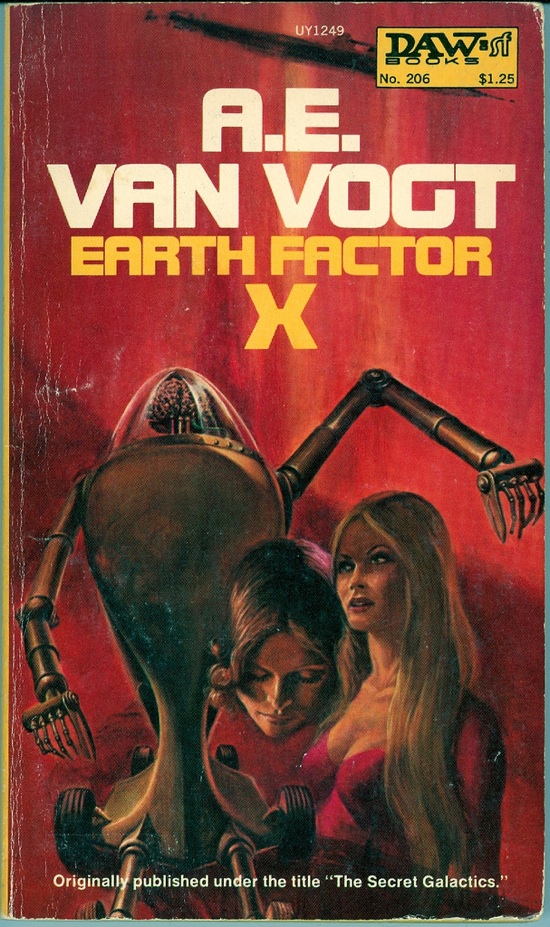 Earth Factor X (1978 edition; title changed in '76), by A.E. Van Vogt.
Originally published in 1974 as The Secret Galactics. In my eccentric periodization scheme, "midcentury" lasts through the end of the Sixties (1964-73), so I'm cheating a little by including this title. But I love the cover illustration.
Bonus: More editions, below.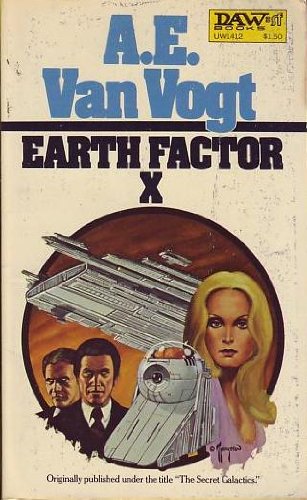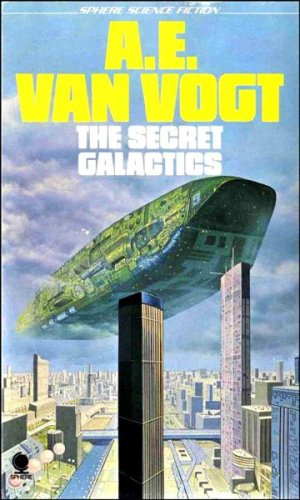 ***
First in a series of ten posts showcasing my collection of midcentury paperback books the titles of which include a free-standing letter "X."