Proposal: Singapore
By: Sihan Tan
April 9, 2018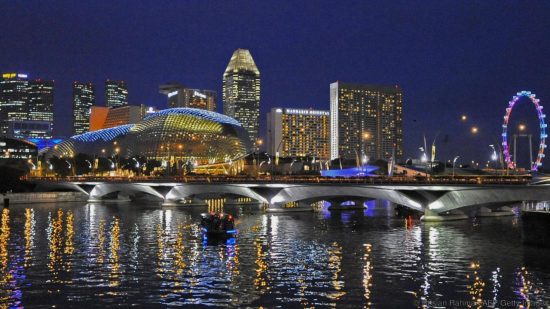 Proposal of Recovery (P.R.Y):
Against Nostalgia and the Thematic Sentimentalization of Singapore
Singapore's Changi Airport has recently received its 500th 'Best Airport in the World' award. To maintain such high standards (onto a thousand accolades and beyond), the very nature of international transit must be prioritized — the entire east side of the Island (our relatively modest land mass of 350 square kilometers) must be flattened and transformed into the world's largest collection of terminals and runways. This will ideally support 100,000 flights in and out of the island daily. Half of the nation's workforce will be involved in the aviation sector. We must have total belief that the prestige of being the world's supreme airport will be sufficient to tempt all regional travellers to disembark upon our tarmac. Take a picture. Watch the daily vast migration of planes, a new world wonder. Even if one were traveling from Iceland to Florida, she may find the unnecessary 20-hour detour irresistible. Choose between 50 terminals, each themed after a planet, a foreign moon, or an NGO sponsor. This, of course, does not include the three undisclosed terminals reserved for prospective space travel. As always, we look outside of ourselves, into a future unburdened by thresholds.
That our nation devotes half its resources to facilitate travel, as l'agent officiel between world spaces, shall steer its people away from nostalgic stagnation. The locals will waste no time in ruminating on our rustic fishing-village past, on our colonial backstory, on World War II and the dominant post-war narrative of boorish prosperity. History must be constructed solely to serve our future. Excess reflection can only hinder. Do understand that for new stars to form, old ones must die. Our schools will offer world-class education on hospitality, with the mandatory addition of aeronautical-training domes in public institutions. Students must, at the very least, aspire to be an air steward, with our best guaranteed illustrious career as sky pilots. We will be a nation geared towards the service of others, through which we may better ourselves. The collective pride will be that of the national airline's, the nation's. The world's…
MRT trains will operate underneath the elaborate networks of runways and terminals. Terminals 20 to 26, where most of our East Asian flights are received, will feature glass runways and see-through train ceilings, so that passengers can look up and savor the sumptuous sight of planes lifting off, touching down. Featuring luxury boutiques, IMAX theatres, and Irish pubs, each terminal will be its own uniquely self-contained lifestyle and entertainment center. There will naturally be jungle gyms, mononymous European supermarkets, IKEAs, foreign embassies, and international souvenir shops for locals. Because our runway nation will be incomparable, Tinseltown may come calling and Terminals 31 and 46, to be situated near the coastlines, will be devoted to producing aeronautical thrillers. In addition, Terminal 43 will be the first aviation amusement park in history. Visitors shall enjoy rides and attractions that take one through the construction of planes, learn the mechanics of air traffic control, and test their prowess in eye-to-hand coordination on 4D flight simulators. It is absolutely fine if you crash.
Freight and cargo holds will be located on floating platforms along the straits.
Although we do have one of the best zoological gardens and aviaries in the world, there is no future in animals.
The other half of the nation will be air-conditioned, of course. That we do not have pointless stretches of hinterland, or the segregation of townships and prefectures, is to our utmost advantage. Just as fresh fruits are kept crisp in open coolers, our people will be kept cool and happy 24/7 by frangipani-scented vents lining our streets. Such an innovation will encourage cycling, hoverboarding, or standing in trains as main modes of transport. There will be no need for cars. We will tear down all traffic lights and fill our junctions with roundabouts and intuitive crossings. Multi-storied bicycle parks will replace space-consuming car lots. Our citizens who do not enjoy careers in the aviation sectors can cycle to the normative Central Business District without breaking a sweat over heat and traffic. Only ambulances and fire engines will remain. The trains will proceed underground.
All remaining landed properties will be converted to ergonomic high-rise apartments. Each apartment block will house 200 families. There will be no need for penthouses. Each apartment unit will have three rooms and a kitchen, without balconies. Multi-functional solar-paneled windows to harvest natural light will be installed, as well as biometric fingerprint door-locking systems. All apartment blocks will be linked by a continuous 'living' bridge on top—picture the modest fence of a horse racetrack magnified 10,000 times: from above, the connected blocks will resemble a neat, endlessly spiraling Christmas ribbon. Most of our green spaces will be situated above ground, on the conjoined rooftops of these clustered apartment buildings. Designer parks, green houses, pebbled tracks and communal gardens will relieve the concretized landscape. Specific allotments can be assigned to residents who wish to grow their own organic produce. Judging from this strategic placement of buildings, it will not be impossible to employ high-powered projectors screening movies and news across the faces of adjacent flats. This will provide spectacular, informative, tetra-linear entertainment.
Due to the hyper trans-national accessibility provided by our pre-eminent airport facilities, the concept of heartland and neighborhood can be disregarded. Citizens are discouraged from congregating, encouraged to travel. See the world, over the weekend. We are global citizens free from the coils of history, of trauma and backwater speak. Perhaps, in time, Singlish, the travesty of our present tongue — this muddled creole of dialects, Tamil, English, and Malay — can be severed.
Museums currently housed within neo-classical colonial structures will be discontinued and converted into state-of-the-art gyms. Artworks will be distributed to odd-numbered apartment blocks and displayed in lobbies and void decks, alongside recreational tables where senior citizens play blackjack or chess. Even-numbered blocks will receive taxidermised animals from the defunct zoos.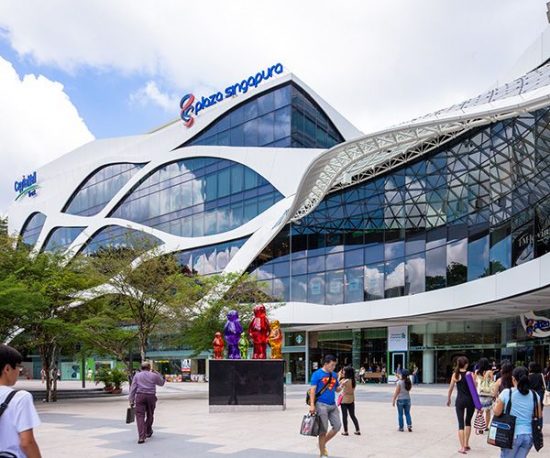 Orchard Road, a 2.2 kilometre-long stretch known as the retail and entertainment hub of Singapore, and home to more than twenty mega shopping malls will no longer hold court, since all the best international brands will be situated at the terminals. Instead, these buildings will tentatively become part of the extended Central Business District Area. Eventually, these massive urban spaces will be converted to military use, especially, urban warfare training, also known as FIBUA.
The Red Light District of Geylang, the ceaseless chaos of Bugis Street, and the notorious Orchard Plaza ( 'Four Floors of Whores') can no longer be tolerated. They are reminders of Singapore's seedy past, before the '70s, where sex, sleaze, and drugs festered unchecked. This will be thoroughly sanitised and restructured to contain world-class scientific and cosmetics laboratories.
Any concentration of unsuccessful start-up communities will be contained underground.
For the peoples' entertainment, the island resort of Sentosa will become a Las Vegas-cum-Macau-cum-Monaco-styled casino wonderland. As it stands, only one Genting casino exists on the island, but contracts and subsidies will be issued to all international tenants. CPF and pensions will be released for use in casinos without obstacles. We want a nation of risk-takers, not wallowing inward-looking flops. There will be MRT shuttle services from Terminals 1-4, 11-14, 21-24 and 30-34 to persuade our foreign guests to duel with locals in our mega-gambling eden. There will be no entrance fees. Naturally, the more affluent sheiks and tzars will have, at their command, free round-the-clock heli-services from Terminal 2.
All passports will be replaced by micro-chips, to be installed under the skin, activated by planting a firm fist over the heart.
Tiong Bahru, the kiddie-pooled Kreuzberg of Singapore, will achieve 100 per cent gentrification and will subsequently be nannied by the Social Development Unit. Here, natives of Singapore will gather and mingle in found-object cafes and chai-latte book stores along with the new Registry of Marriages, located in the heart of this predominantly expatriate neighbourhood.
The Green Corridor, a 10.5-km stetch of abandoned railway track that snakes across the northwestern portion of Singapore, will be left for artists, scenekids and musicians. They will operate within open-air studios, creating art works and music for our terminals, but will be monitored constantly by the state and passers-by.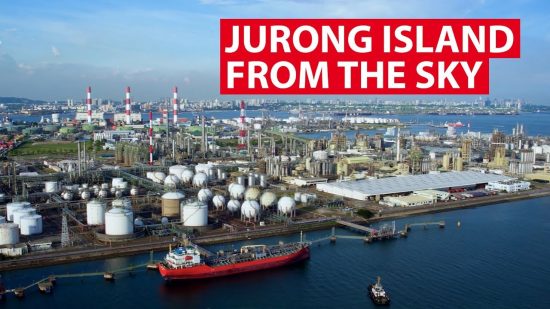 Jurong Island, the artificial land mass dominated by leading petrochemical companies, will continue its function as such. As will the ports Keppel and Jurong, with ships (commerce) serving as important a function as the planes. We should be flexible enough not to change everything in this graspingly sentimental nation.
Our media, social and anti-social, will become celebrity-controlled. They are, after all, our precious ambassadors.
In the future, monuments and cemeteries will no longer exist. They occupy brutal stretches of viable space ripe for military use and storage for moral-education textbooks, floats and other festive decorations.
Places of worship, big or small, will be twinned with post offices, hospitals, and police stations. Such a move will balance the secular and spiritual ratio of public spaces, employing an indefinite open-door policy. This will do away with the unnecessary diffusion of people, essential functions and inner purposes. Mega churches can continue making money as long as they conceal their crosses.
There will no longer be a Chinatown, a Little India, or a Malay Village. Racial assimilation is now statistically total, and the new incidentally 'Singaporean' identity does not consider diversity and communities but rather the global individual with a plane ticket. The colour of your skin will determine your participation in either outdoorsy or indoorsy sports during P.E. As such, street names that bear racial, historical or religious connotations will be positively replaced by idyllic virtues — Cooperation Street instead of Arab Street, Kindred Road instead of Jalan Kayu, MACPHERSON ROAD instead of MacPherson Road.
Crossing over to Malaysia via the two existing causeways will not be possible. We have planes and airports for travel now.
To further the Singaporean cause for Recovery, this proposal cannot be up for debate. We must be an international, forward-looking airport nation. There must be constant movement, and no space for stagnation or nostalgic projections.
The greatest happiness is to be had from serving others, as the Chinese dictum goes.
We shall begin Phase 1 by raiding all record stores of Oasis and Teresa Teng albums.