Best 1962 Adventures (3)
By: Joshua Glenn
August 30, 2017
One in a series of 10 posts identifying Josh Glenn's favorite 1962 adventure novels. Happy 55th anniversary!
*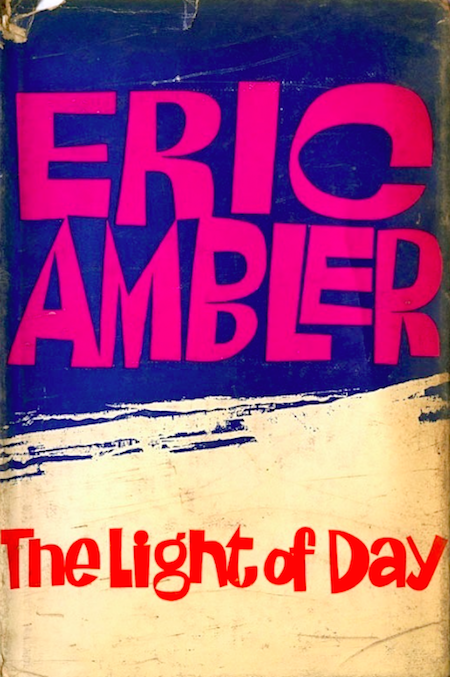 Eric Ambler's comedic caper adventure The Light of Day.
In this return to form for Ambler — the plot reminds us of his 1938 thriller Epitaph for a Spy, in which a teacher on vacation is coerced into assisting with a counter-espionage operation — a petty crook in Athens gets mixed up in a caper that takes him to Istanbul. The half-British, half-Egyptian Arthur Abdel Simpson prefigures George MacDonald Fraser's Flashman character — he's a self-pitying sociopath who bumbles his way successfully out of one scrape and into another. Blackmailed into driving an American limo across the border, Simpson is picked up by Turkish intelligence, to whom he confesses — though he doesn't actually know what his blackmailers are planning. Is it drug smuggling, a coup, terrorism? We don't discover the answer until Simpson does, when he's recruited into the gang at the last minute.
Fun fact: Winner of the 1963 Edgar Award. Adapted by Jules Dassin as the light-hearted caper movie Topkapi, for which Peter Ustinov (who played Simpson) won an Oscar. The character returns as a mercenary in Ambler's Dirty Story (1967).
***
Let me know if I've missed any 1962 adventures that you particularly admire.