Best 1942 Adventures (3)
By: Joshua Glenn
January 7, 2017
One in a series of 10 posts identifying Josh Glenn's favorite 1942 adventure novels. Happy 75th anniversary!
*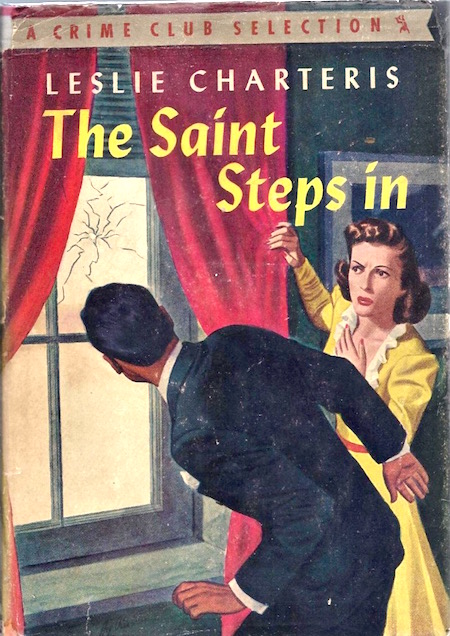 Leslie Charteris's Simon Templar adventure The Saint Steps In (serialized 1942; as a book, 1943).
The 11th Saint novel is not a crime adventure, but an espionage thriller. As part of the war effort, Simon Templar has started working as an undercover operative for the US Government. In Washington, D.C., a young woman whose father has invented a new form of synthetic rubber receives a threatening note. She requests Templar's aid; and he is drawn into a web of war-related intrigue. The Saint is middle-aged, now, a bit tired and world-weary, and perhaps more cruel than he was in his early adventures. But he still loves adventure — and hates bullies and stupid people… all of whom he finisher, as he struggles to determine whether he's dealing with Nazi gangsters, fifth columnists, or just people who have different opinions as to what it means to be patriotic.
Fun fact: First published in Liberty magazine in four parts starting November 7, 1942.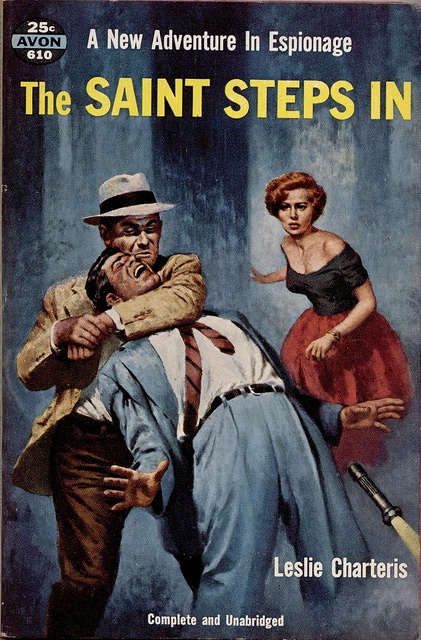 ***
Let me know if I've missed any 1942 adventures that you particularly admire.