Idoru Jones (4)
By: Adam McGovern
June 15, 2011
"The Urban Legend of Idoru Jones" — fourth installment in a series of eight. Published every Monday and Wednesday through the end of June. Written by Adam McGovern, drawn by Paolo Leandri.
***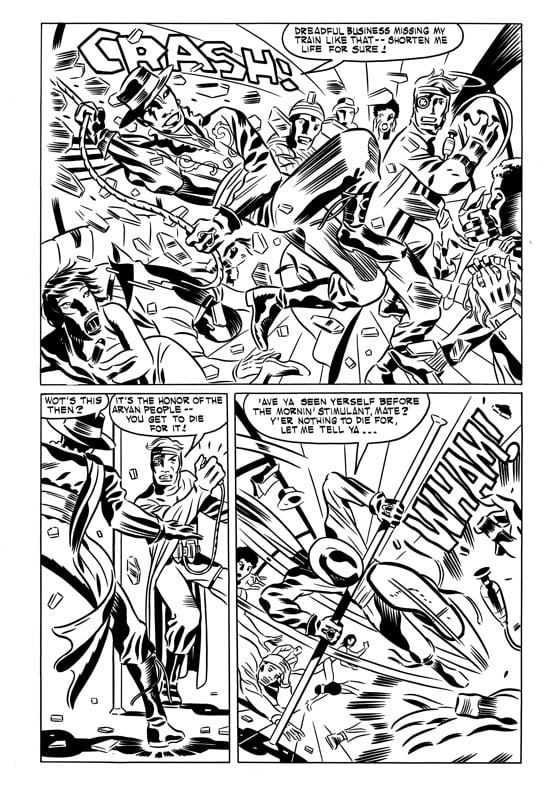 PREVIOUS PAGE | NEXT PAGE
About the Artist: Paolo Leandri drew and co-created the Ignatz-nominated Dr. Id and contributes to the hit indie-comics newspaper Pood, with work forthcoming in Image Comics' Next Issue Project and unreturned calls from Marvel, Hollywood and the avenging aliens.