Bayard Rustin
By: Brian Berger
March 17, 2013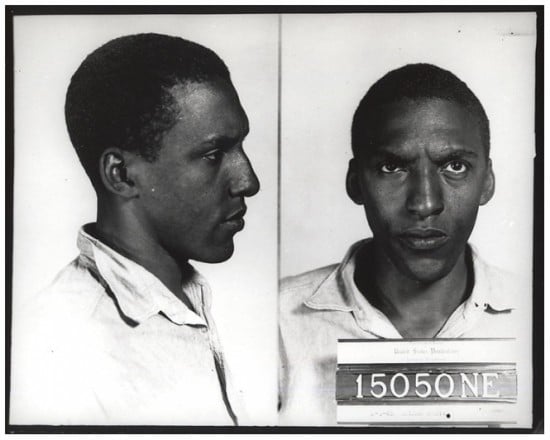 "Physically, sexually he was the most compelling man I have ever seen," Gay Morenus recalled of BAYARD RUSTIN (1912–87), whom she met in Chapel Hill, North Carolina in April 1947. With colleagues from the Fellowship of Reconciliation (the pacifist organization co-founded by A.J. Muste, Rustin's closest mentor along with labor leader A. Philip Randolph) he was there on a mission: use non-violent direct action to challenge state segregation laws on interstate public transportation; in this case, buses. For this pre-echo of the 1961 Freedom Rides, Rustin would eventually spend twenty-two days on a North Carolina chain gang. Rustin was no stranger to punishment: for refusing both the draft and alternative, non-combat service, the West Chester, Pennsylvania-raised Quaker had spent twenty-eight months (February 1944 – June 1946) in federal prison. Though he'd be arrested for civil disobedience many more times, one incident stands out. From the Chicago Defender, January 31, 1953:
Bayard Rustin, 40, prominent lecturer and fearless fighter for civil rights, was sentenced to 60 days in county jail on a morals charge on a guilty plea… He was arrested by Pasadena [California] police last Thursday in company with two white men in an auto parked near a hotel. The other men… were given similar sentences… Sexual deviates are often referred to as "queers."
Despite this stigma, Rustin never hid his homosexuality, nor was he constrained by it. What does it mean to love — to live — so abundantly? Offered one female acquaintance: "Bayard was the best lay I ever had."
MORE ACTIVISTS: Mother Jones | Alexander Berkman | Eugene V. Debs | Tina Modotti | Big Bill Haywood | Lucy Stone | Antônio Conselheiro | Emmeline Pankhurst | Félix Fénéon | Meridel Le Sueur | Pierre-Joseph Proudhon | Zo d'Axa | Mikhail Bakunin | Voltairine de Cleyre | Emma Goldman | Will Allen | Rosa Luxemburg | Simone de Beauvoir | Émile Henry | Pancho Villa | Joe Hill | Margaret Sanger | Aldo Leopold | Screaming Lord Sutch | Nestor Makhno | Dorothy Day | Garry Kasparov | Adriano Olivetti | Mildred Harnack | Frederick Douglass | Murray Bookchin | George Orwell | Bayard Rustin | Abbie Hoffman | Ti-Grace Atkinson | Gloria Steinem | Rudolf Rocker | Stokely Carmichael | Angela Davis
***
On his or her birthday, HiLobrow irregularly pays tribute to one of our high-, low-, no-, or hilobrow heroes. Also born this date: Alexander McQueen, J.D. Beresford.
READ MORE about members of the Partisan Generation (1904-13).